Decent Panel Colors
There are some things that never go out of fashion - and for us, it's our Norwich line of stone style panels.
These have been some of our top-selling products for years, and we're excited to be able to give our customers even more of what they want with the introduction of nine new panel colors to choose from - Cajun Stone, Chocolate, Coco, Creamy Beige, Frosted Gray, Gray Rock, Sierra Brown, Taffy Beige, Toasted Brown and Coal Gray.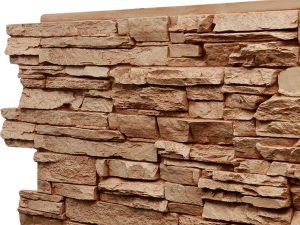 Our Cajun Stone resembles rocks sourced from Texas, Alabama and the Gulf Coast.
Each piece is intricately finished in astonishingly realistic hues and color tones; and once installed they're practically impossible to tell from real stone.
The expanded range of colors allows for even greater customization and matching of existing fixtures. Cajun Stone, for example, has the warm tones of stone originating from the Gulf Coast. Frosted Gray has more muted tones; perfect for pairing with concrete and cement. Coal Gray is similarly versatile, and resembles the granite of upstate New York and New England.
The granite mountains of New England inspire our Coal Gray color.
Even better, you can save 10% on any of these new panels if you order before June 30, 2016. That's nearly $10 off the retail price of each panel; and an offer that's too good to last long.
If you're interested in using any of these new colors for your home design projects, let us know! We'd love to see pictures of your finished project; and might even share them here! Email us at info@fauxpanels.com.