House Remodelling - Installing Ceiling Beams in the Dining Room
Over the past few weeks, we've been sharing pictures from an incredible whole-house transformation featuring our faux wood products and panels from our sister site, FauxPanels.com. Today we're nearing the end of our tour - but, as always, you won't be disappointed.
Today, we're highlighting the new dining room with our Custom Hand Hewn Beams in the Rustic Natural stain installed on the ceiling. These paired perfectly with the adjacent living room - which featured similar beams - and served to bring the whole house decor into a sense of seamless balance.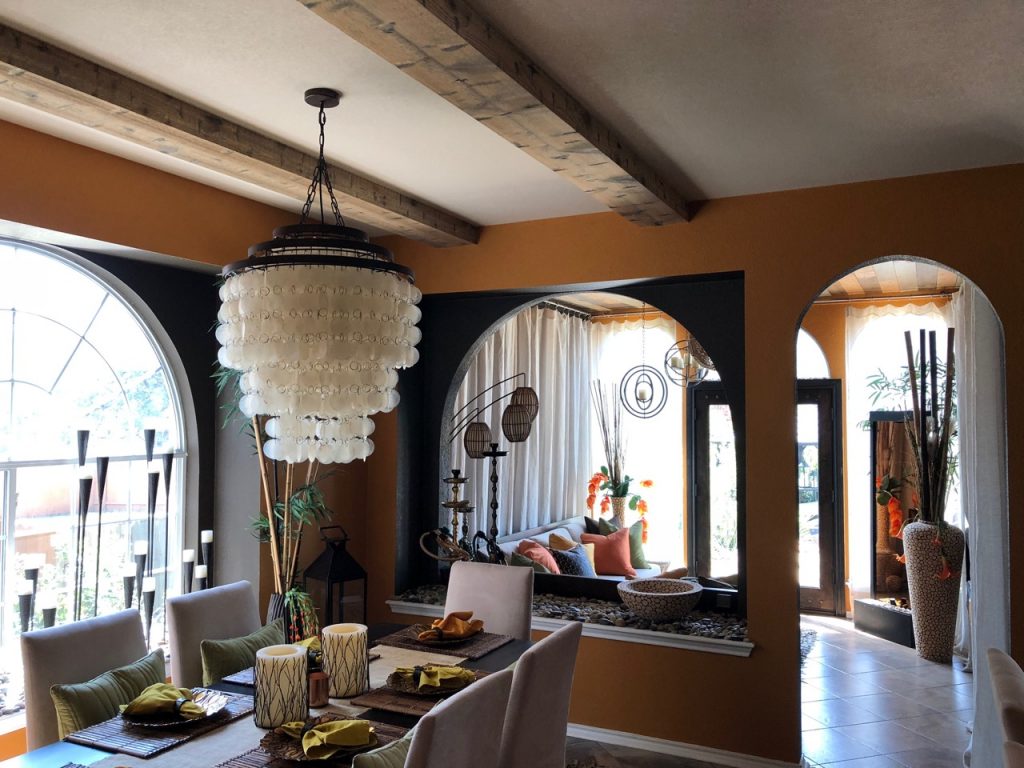 The dining room was the most subtle and understated redesign, but elegant in its simplicity.
This was a fairly straightforward install - and elegant in its simplicity. The beams were ordered to match those from the living room and kitchen, and then the homeowners researched how structural beams would have been placed and mirrored that layout.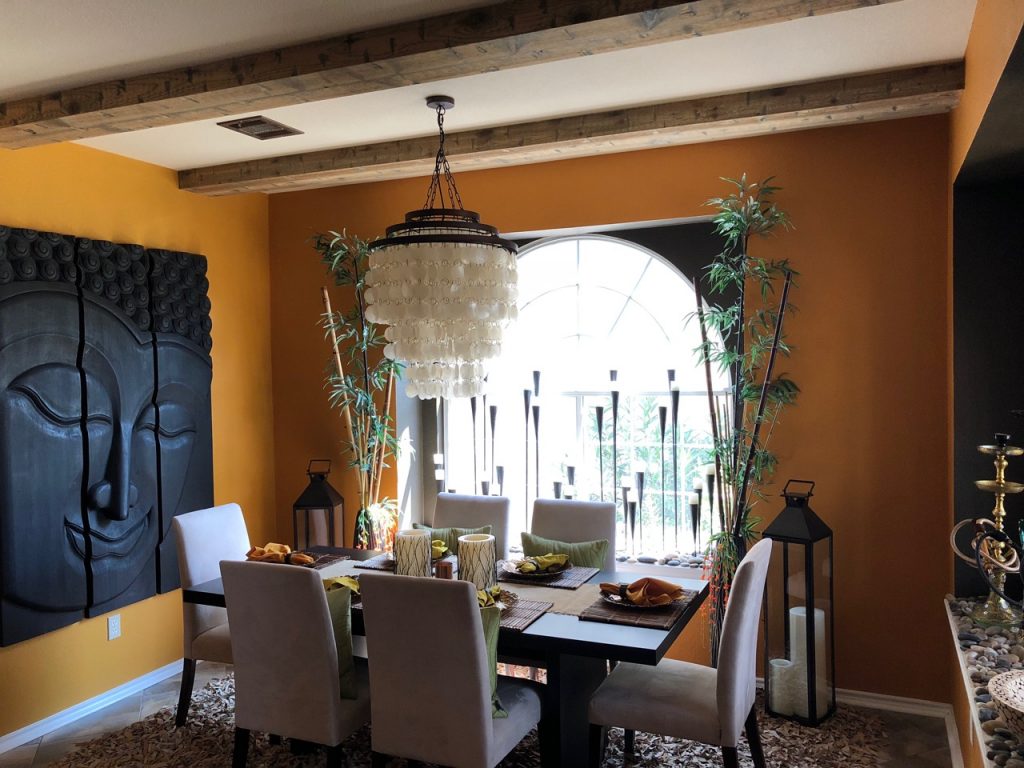 The beams were chosen to match those in the living room - and helped the whole house come together with a single harmonious theme.
After careful room measurement, mounting blocks were installed onto the ceiling studs. The beams were then measured and trimmed to fit flush with the ends of each wall - something that can be accomplished with regular woodworking tools. Finally, they were slotted over the mounting blocks and secured with screws - instantly delivering the vividly realistic look of authentic, exposed timber beams.
In comparison to other rooms in the house, the dining room is deliciously understated - but that's part of what makes this dramatic whole-house transformation so effective. The dramatic and the understated need to be perfectly balanced for things to look congruent - and by looking at these photos, I think you'll agree that this is something the homeowners achieved magnificently.