Home bar - Faux Designs
A bar in your own home is great for entertaining family and friends - a simple addition to your house that can help create fun times and lasting memories. Check out these home bar designs created by our customers using faux stone paneling - they're sure to get you buzzing.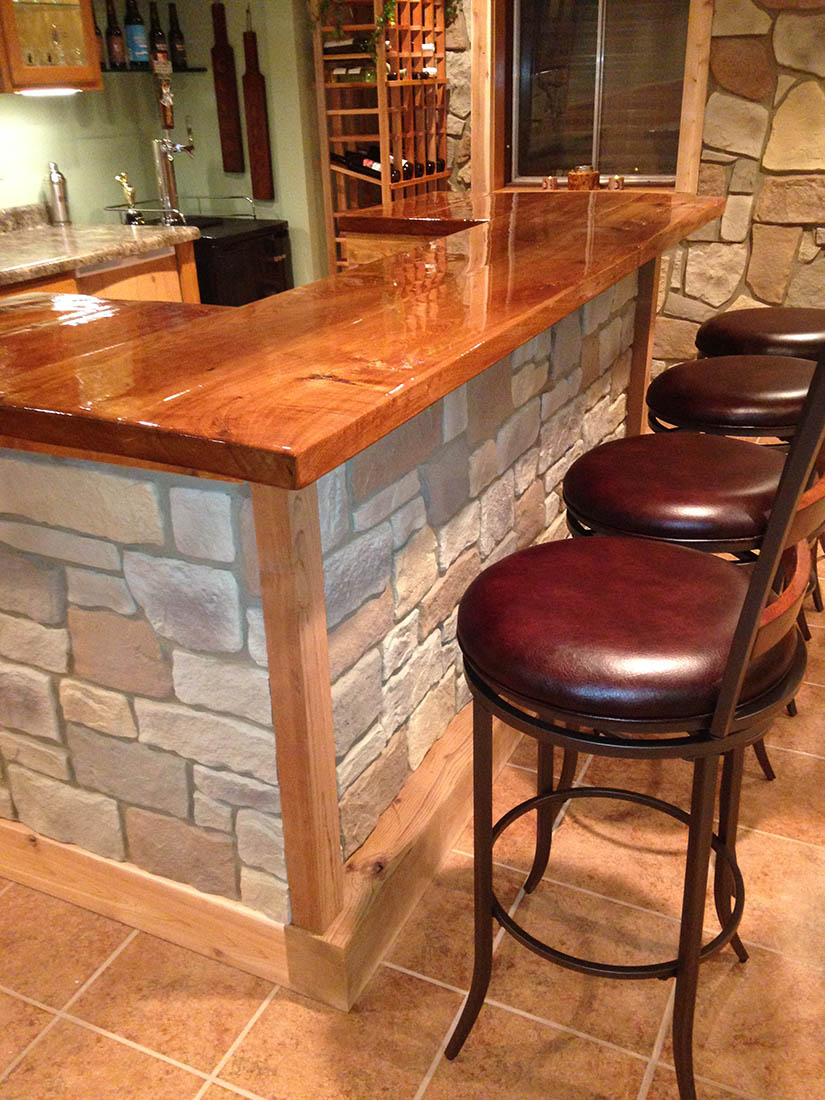 Hampton Cobblestone panels in Summer Tan give this home bar the look of real stone.
The panels can be used on bars built both indoors and outside, and their ease of installation promises a fun and easy DIY project that can be completed over a weekend.
Once completed, home bars serve as a convenient and more affordable alternative to going out on the town. The panels provide the look of real stone that you often see in restaurant and bar decor, so whether you build your bar in the basement or out on the patio, they can help create the same ambiance.
Colorado Dry Stack stone panels in Motley Gray
The panels are crafted from molds of real stone, and made of highly durable polyurethane. Extremely lightweight, they're very easy to install. They are virtually maintenance free, and resist deterioration, and will never crack, chip or peel.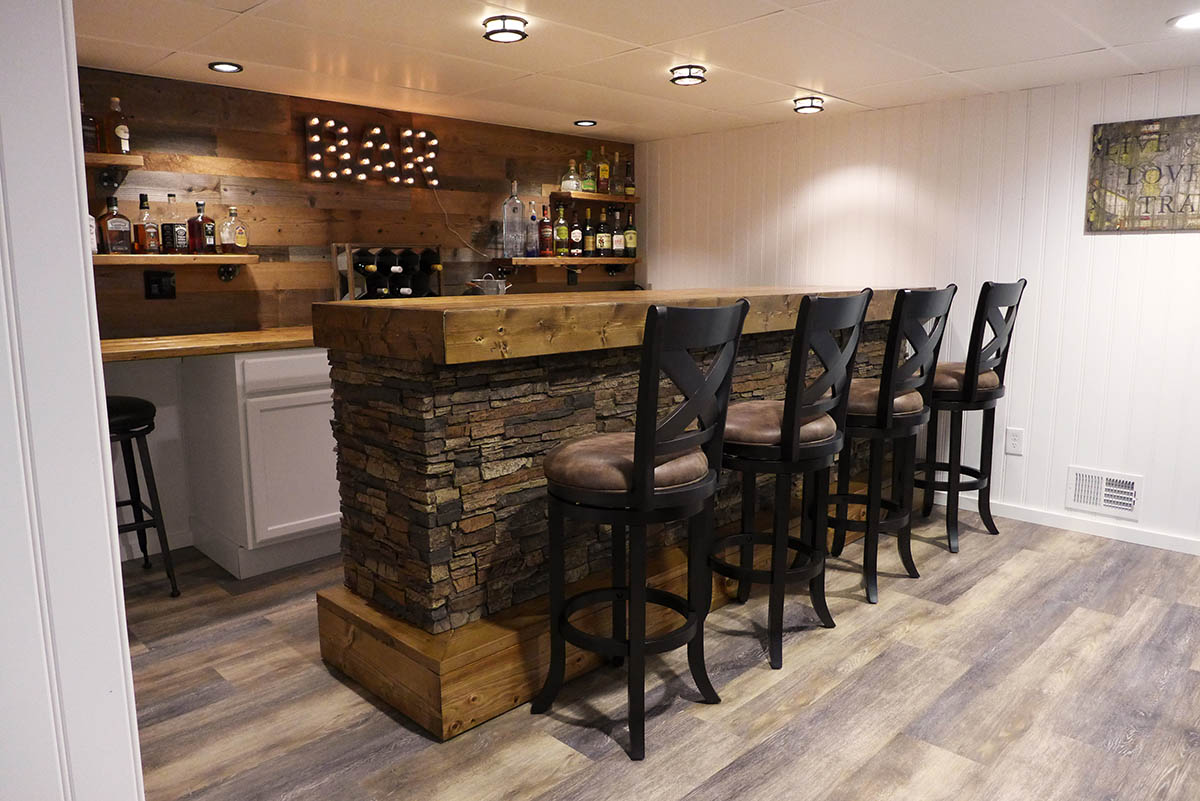 Side view of Colorado Dry Stack panels installed around a home bar
If you're planning on building your bar from scratch, or upgrading a bar fixture you already own, using the panels will allow you to bring your dream of owning an Irish pub or sports bar to life, all in your own home.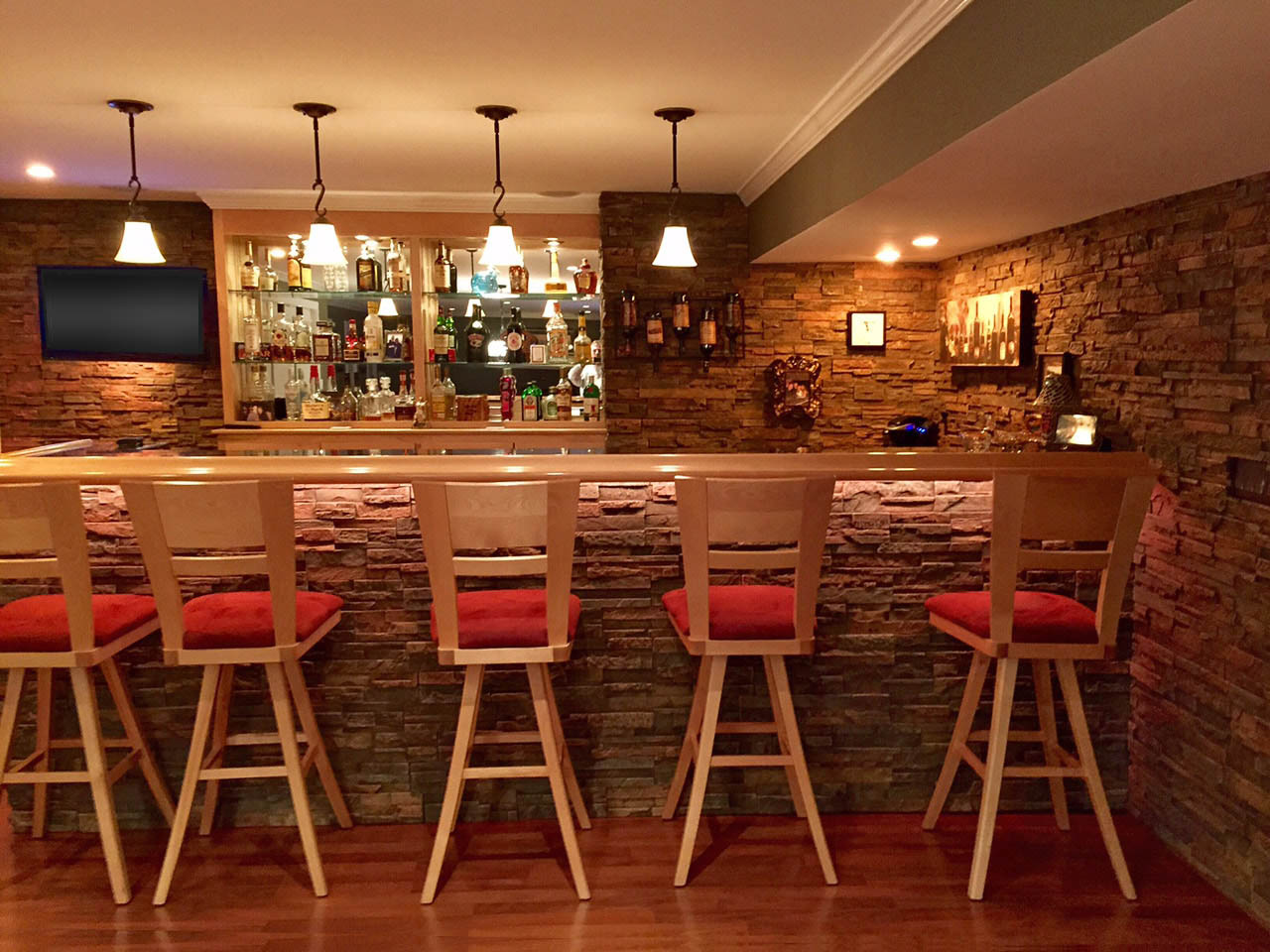 Somerset Dry Stack faux stone panels installed in a home bar.
Attached are photos of my home bar renovation project which shows how our lower level bar looked prior to installing the faux stone panels and after the transformation! Not only was it very easy to install, but the end result was outstanding! I thought you would appreciate the final result.
Wonderful product with excellent customer service! - Scott T. Rocky Hill, CT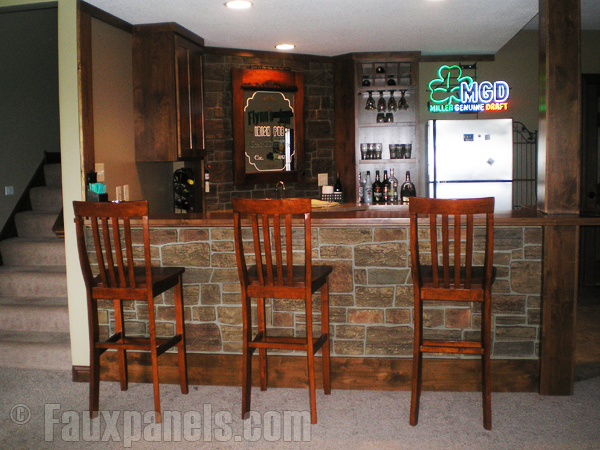 The Keys' home bar design looks fabulous with Lehigh Cobblestone panels.
We decided to use faux panels after visting the website and reading all the wonderful testimonials and seeing all the beautiful pictures. They have added a touch of the outdoors and a touch of originality to an otherwise fairly ordinary project. Everyone that visits our home comments on how amazing our bar looks and are shocked and amazed when we tell them about faux panels.
We will definitely be using faux panels again in the future.
Thank you for making such a wonderful product! - The Keys Family, Enola, Pennsylvania
Check out the additional customer images below, to get an idea of what you can create in your home.