Southwest Themed Outdoor BBQ Island
"Congruence" is a word which means when something is in harmony with it's surroundings - it looks 'right'. This awesome outdoor BBQ island, built by our customer Kress Barton, is a stunning demonstration of how brand-new panels can absolutely be in congruence with their surroundings.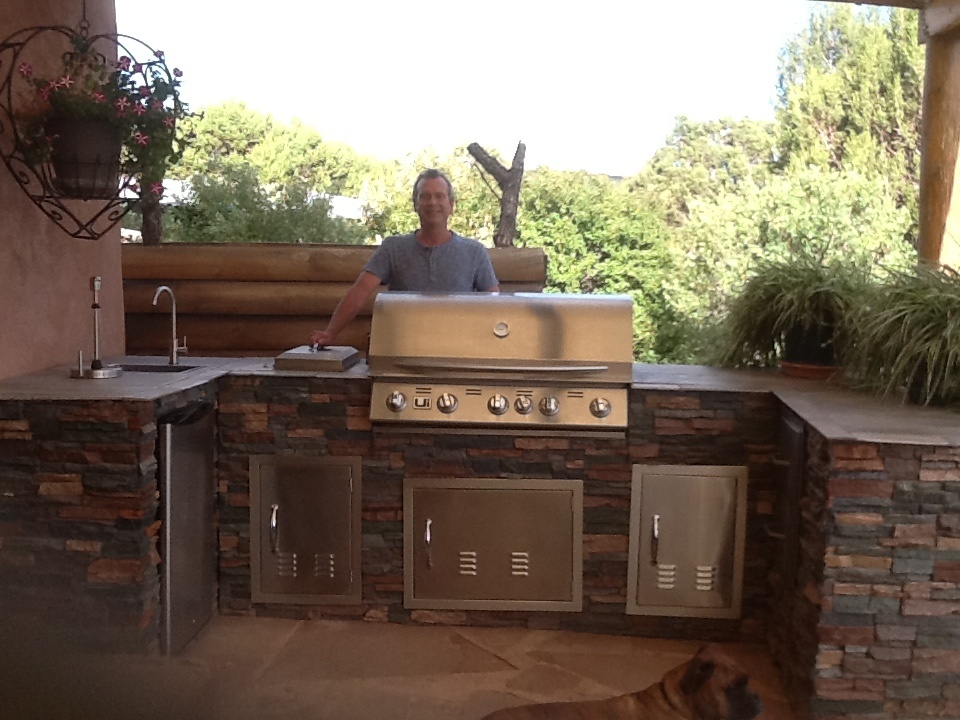 In this case, Kress needed to revamp the outdoor eating area of his beautiful southwestern-style home. His original BBQ has begun to rust from exposure to the elements, and there was a lack of counter space and storage.
The solution to that was building a whole new outdoor kitchen - but the challenge lay in creating one that would match the patio's wooden supports and adobe-style walls of his home's exterior.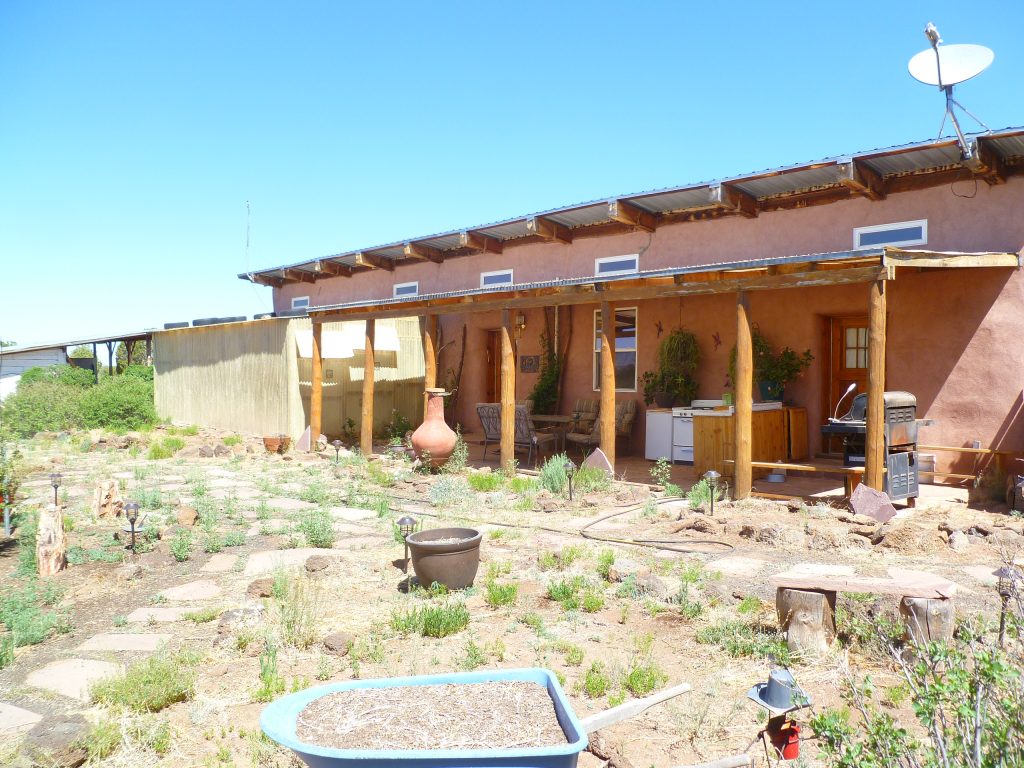 BEFORE: With his rusting grill and lack of furniture, you can see why Kress wanted a proper outdoor eating solution.
That's where the panels came in - Colorado Dry Stack faux stone panels.. Manufactured from polyurethane foam, these panels are molded from real stacked stone, capturing every detail of the original surface. They are then detailed with a 'fresco' hue that perfectly matches the grays, browns and reds of southwestern rocks.
Kress built his kitchen out with a traditional wooden frame, and then covered it with the panels - easily cutting them to size with a regular wood saw to make space for the stainless kitchen hardware and storage.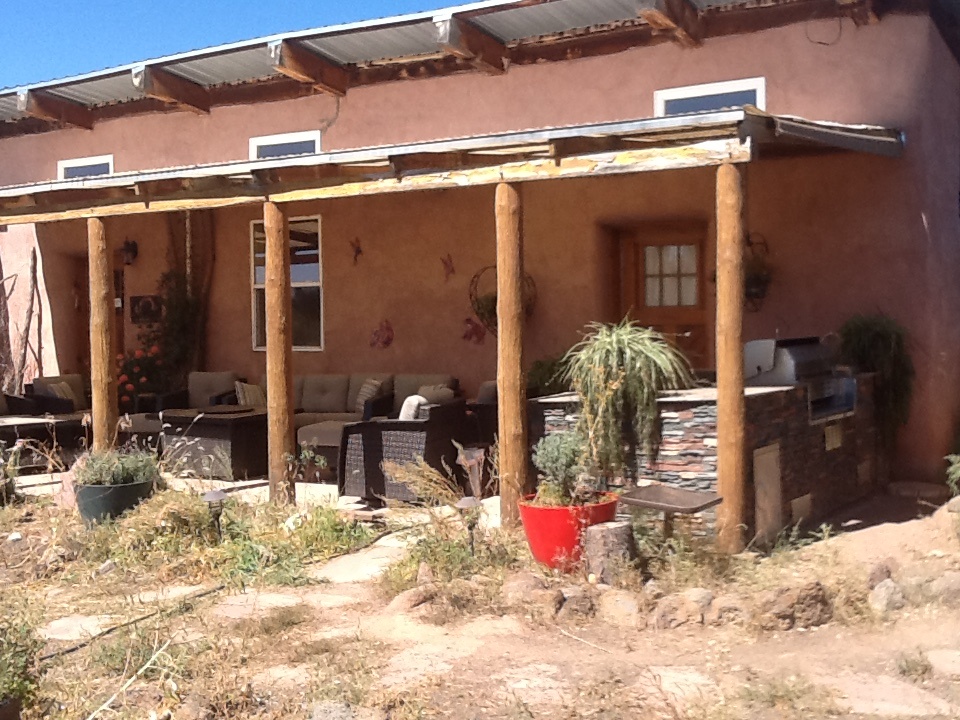 With Kress' brand-new grill, sink and storage, the whole project is incredibly practical and looks fantastic - but more than that, the choice of panels makes the whole set-up blend perfectly with the existing decor of his home. It's the very definition of 'congruence' - with new guests being unable to tell that the beautiful new kitchen is a recent addition.
In all honesty, its these sort of projects that are some of the most exciting for us to highlight. It's easy to design a project that 'wow' - but to design one that blends in seamlessly, while enhancing the surroundings, takes true flair.