Faux Design for Mailbox with Dry Stack Panels
Barron Designs customer Rigolea Wilson from Simi Valley, CA, built a gorgeous mailbox enclosure using Dry Stack panels to add some extra curb appeal to her home.
Stone is a wonderful building material - both in terms of looks, and longevity. It's no fluke that Europe is filled with castles from the medieval era that are still standing today.
In more modern times, though, it's not the most affordable or practical material, however - which is why many people choose faux stone as an easier and more affordable alternative.
One question that keeps coming up before people buy our faux products, however, is whether or not they hold up in a direct comparison to the 'real thing.'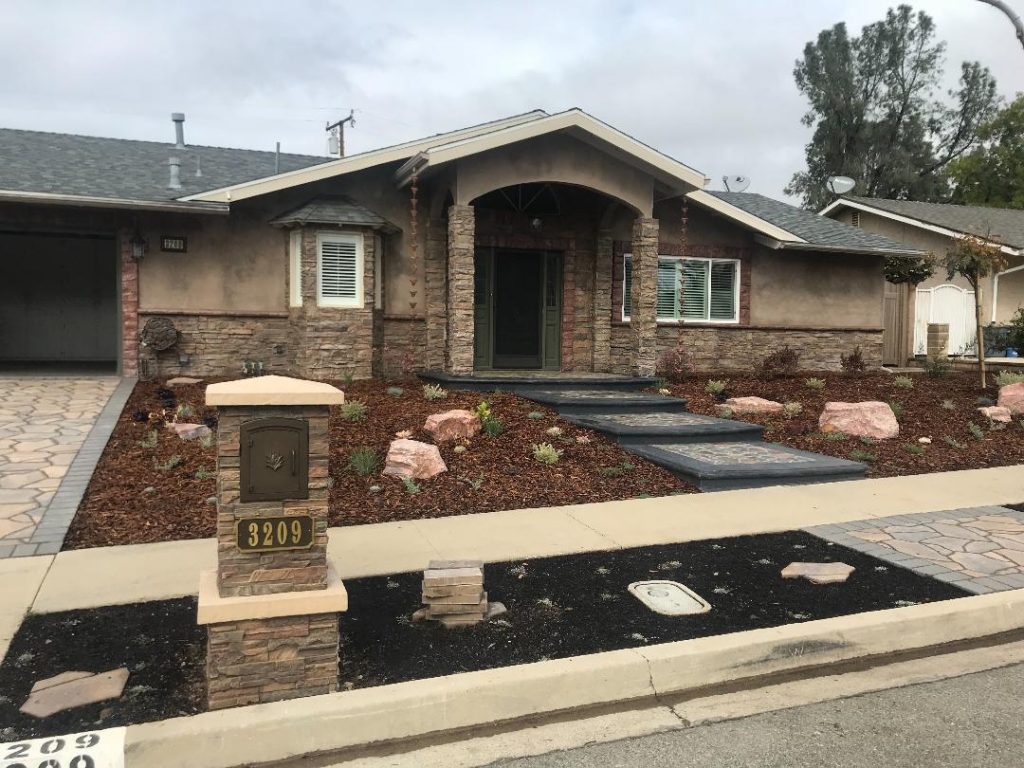 AFTER: The new mailbox enclosure pairs perfectly with the home's existing stonework.
The answer to that question is demonstrably answered with Rigolea's project photos.
Rigolea wanted to replace her boring old mailbox with something more stylish and aesthetically pleasing - and loved the idea of having it match the existing stonework on her beautiful home. However, it wasn't practical or affordable to hire a mason to build a new mailbox out of real stone. Instead, she ordered our Somerset Dry Stack panels in Pecan color, and built it herself!
It was a simple and elegant project. Rigolea first assembled a wooden frame, and then cut the panels to fit directly onto its surface. She cut out space for the door and interior using a regular wood saw, and then added a practical base and cap to finish off the design. It looks fantastic - and is certainly a lot more appealing than a traditional steel mailbox stuck into a pole in the ground.
BEFORE: Not too exciting
But what we thought was even more impressive about this project was the fact that the mailbox looks awesome against the backdrop of the real stone used in the front of her home. It's one of the most direct comparisons we've ever featured on this blog, and we're thrilled to say that the panels hold up beautifully. At a glance, it would be practically impossible to tell which is real stone, and which is 'faux.'
Rigolea feels the same, and in the email accompanying these pictures, writes: "Our mailbox came out absolutely beautiful! Thank you for producing a wonderful and superior product!"