Aesthetic Faux Beams
This Old House recently published a post that confirmed what we've known for years: Going faux has never been smarter, or more stylish.
Journalist Karen Ziga recently wrote a post which confirms what we've known for years: faux beams are one of the hottest design features for both new and older homes.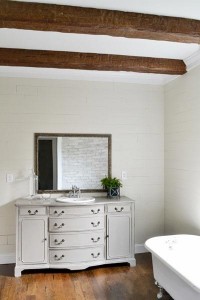 Karen's post features pictures showing just how amazing faux beams can look.
The photos effortlessly demonstrate the flexibility and elegance of the beams. From kitchens to bathrooms to everything in between, even a modern home can benefit from their traditional, timeless feel. With just basic construction skills, any homeowner can install them and completely transform the look and feel of a room.
In the case of our products, we take molds directly from real wood beams, and then recreate them in high density polyurethane foam. The molding process perfectly captures every grain, knot and imperfection; and then we finish the beams in a choice of vividly realistic colors that exactly resemble real wood.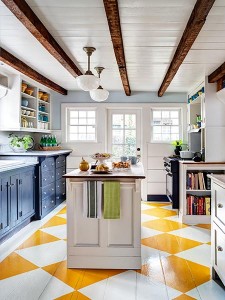 From the kitchen to the bedroom, the look of real aged wood adds a timeless and stylish look.
But unlike real wood, our beams are inexpensive, and easy to install. They come with a hollow interior, and can be mounted directly to wooden blocks on the ceiling with screws. Once installed, they're practically indistinguishable from real wood; and offer a beautiful new look for a fraction of the price of the 'real thing.'
Karen's suggestion to 'go faux' mirrors what we've been seeing elsewhere in the industry - a continued and growing interest in safe, smart and affordable synthetic wood products that will add classic appeal to any decor.