Driftwood Basement Support Beams
This finished basement project demonstrates the versatility of our faux wood products -- in this case how Custom Driftwood Beams were used to cover and "dazzle-fy" the support columns.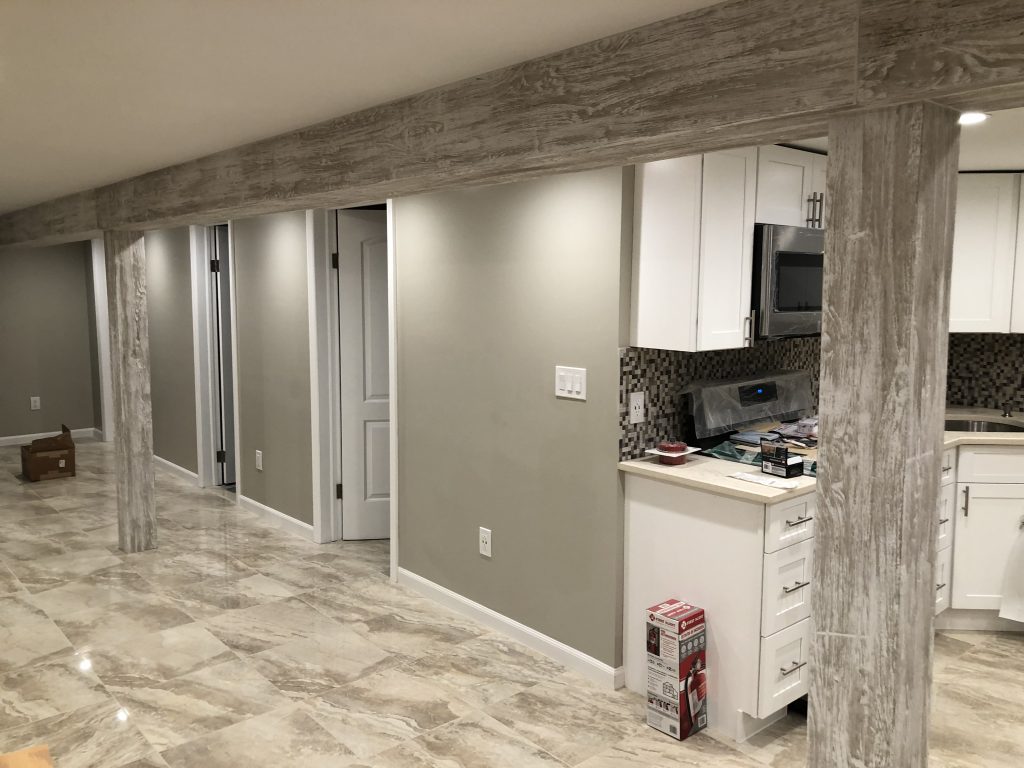 Custom Driftwood Beams in White Wash
The beams served multiple purposes in this project. First to seamlessly conceal the structural columns that supported the house above. Open-plan living is one of the most popular design styles at the moment, but unfortunately you can't ignore the laws of physics - so managing to find an attractive, aesthetic way to conceal columns is a huge bonus.
All the wires and cables were seamlessly concealed within the top beam.
Our faux wood beams are hollow, and available in a four-sided configuration, so they can be installed as 'wraps' around supporting columns; allowing homeowners to use sturdy and practical materials like steel in load-bearing areas of the home, while at the same time enjoying the beautiful look of timber.
Secondly, the homeowners used the beams to conceal far more than just the structural supports. They ran reams of wires and cables through the beams' hollow interiors; hiding them from sight and allowing incredible versatility in terms of installing electrical outlets and other conveniences.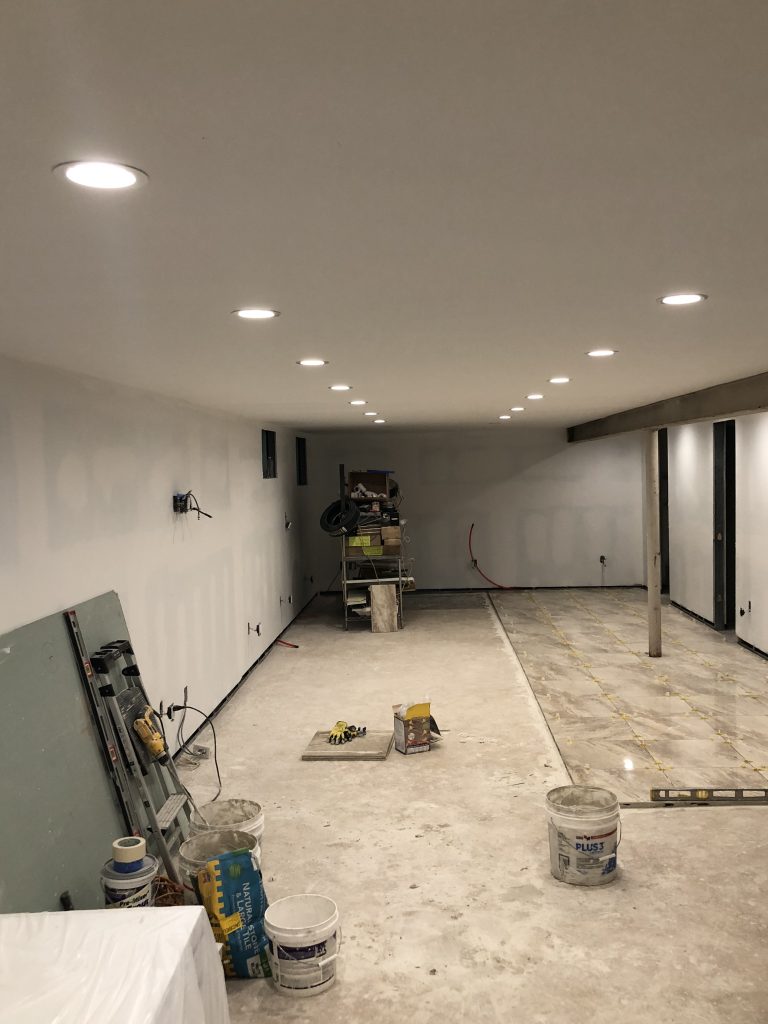 Structural supports before
This is one of those areas in which our beams truly are 'better than the real thing' because you simply wouldn't be able to do that with a solid timber beam. Yet the homeowners didn't need to compromise on the look of their basement. They ordered the beams in White Wash finish - for a sleek, contemporary look - and in doing so managed to combine the practicality of hiding all those cables and support structures, while at the same time adding the beautiful look of real wood.
And our beams do look real - it's the most remarkable thing about them, and something that it's still not entirely possible to do justice to with pictures alone. As with all the projects we feature on this blog, you have to actually reach out and touch these beams to be sure they're not real wood; and that means the homeowners get to enjoy the best of both worlds and compromise on neither practicality, or aesthetics.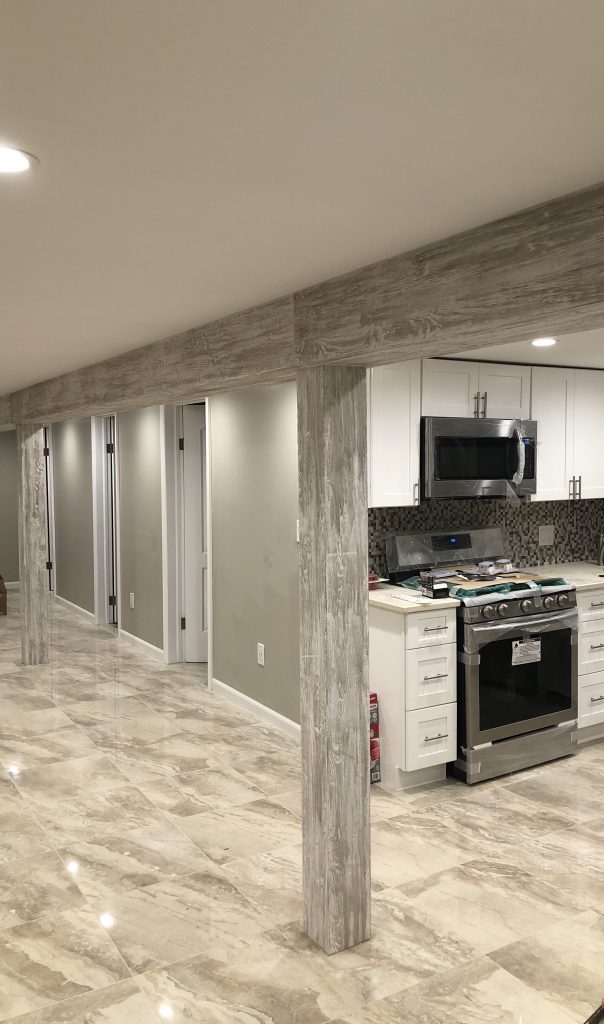 Once finished, our beams perfectly complemented the modern design aesthetic.
What do you think of this finished basement? We love it - especially since it's one of the less-common projects in which are beams are used to provide a more contemporary look. Let us know in the comments section below.