Stacked Stone Columns In the Pavilion
Barron Designs customer Rodney Lamb recent sent in snaps of his stunning backyard pavilion design, built out of towering timber and looking like something you'd expect to see in a national park.
The columns that anchor this beautiful outdoor pavilion look like sturdy, authentic stone, but they are actual faux - cleverly installed by Rodney using Colorado Dry Stack columns.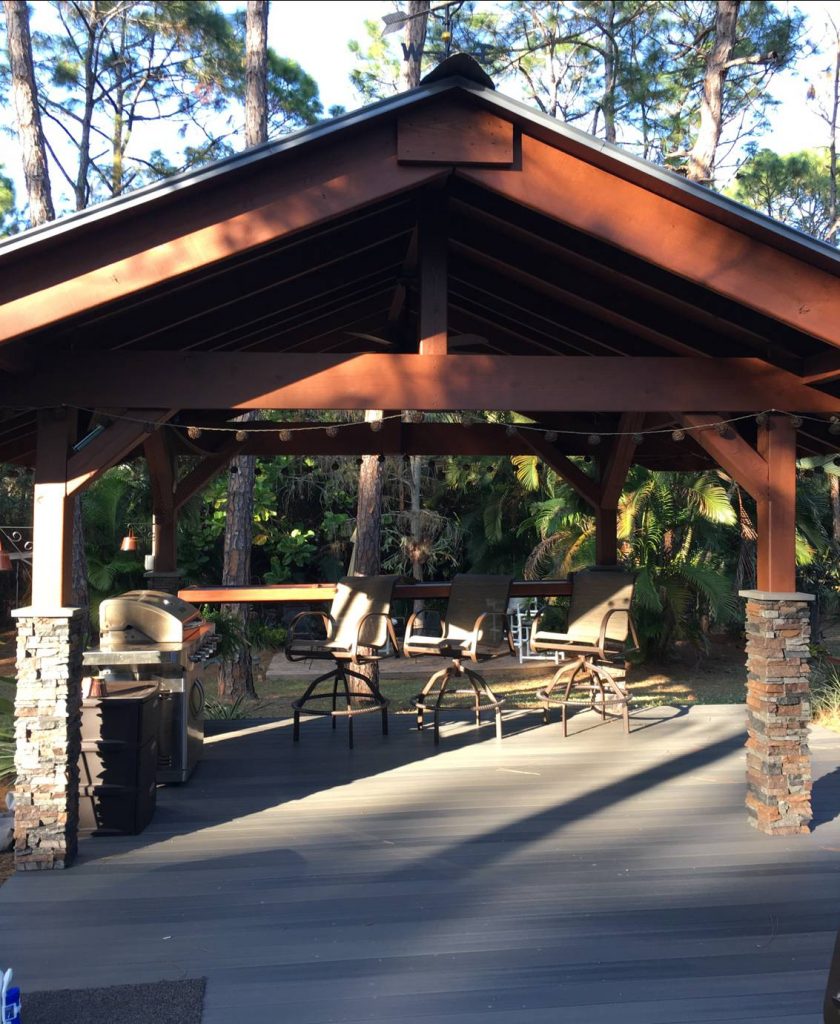 AFTER: The columns on Rodney's backyard pavilion look like authentic stone.
"As you see," Rodney wrote "we built a pavilion and covered the columns with Colorado Dry Stack in Motley Gray. It turned out wonderfully."
It appears as if the structural wood supports were embedded in stacked stone, yet the columns were easily wrapped around after the pavilion was built. It was an operation that took just a couple of hours to do - but looks vividly realistic.
"The color was exactly what we wanted," Rodney writes, "and it was so easy to install. We loved that you added touch up paint that we used, as we actually cut the columns to build in a bar around them."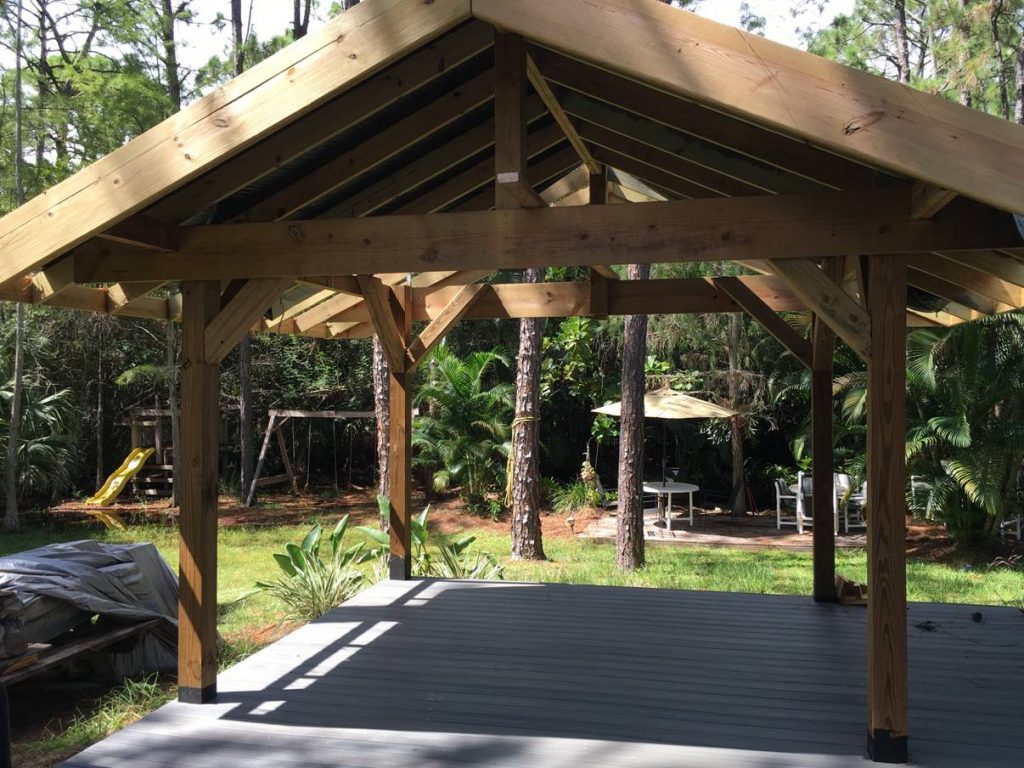 BEFORE: You can see the supports that the columns were attached to.
The pavilion was beautiful in any case, but the stone style columns gave it an exceptionally rugged charm.
"The columns are perfect," Rodney writes. "We think you should rename the color Pinetree, as it matches our trees to a "t". We plan to enclose our grill next with your panels. Everyone loves it and asks us about your product."
We're thrilled that Rodney managed to get such a great look, and is so happy with the product. For more ideas on how to use columns in outdoor design, check out this photo gallery.