Although Chicago's often described as "the second city", residents fiercely contend that they're first in a lot of ways: They'd take deep dish and Wrigley Field over thin and crispy and the Yankee stadium any day of the week!
Taking inspiration from that pride and heritage, we are proud to sell a rugged new line of faux brick panels molded directly from real Chicago brick. Here are some ideas of how to use them.
Use Old Chicago Brick Panels for an Exciting Accent Wall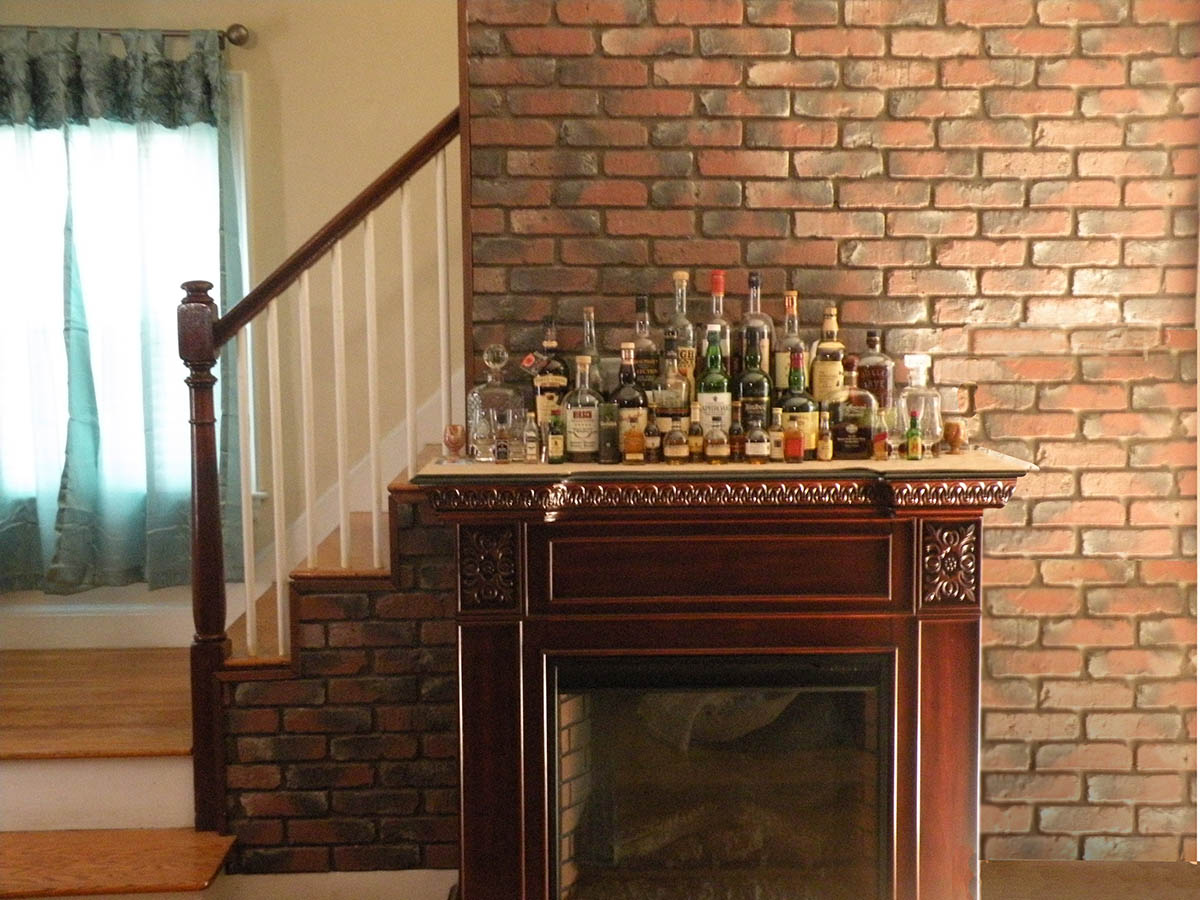 Worthy of any Chicago speakeasy, this stunning fireplace and drinks cabinet is framed by our Old Chicago brick veneer panels.
From Al Capone to Barack Obama, Chicago has been called home by many well known figures.
In fact, despite the harsh winters and baking summers, people who've lived there are fiercely loyal to the "windy city" and there's something about the look and feel of Chicago that garners attention and admiration from every corner of America.
One typically "Chicago" element is brick – the tough, rugged and unpretentious material used to construct many of Chicago's most iconic and historic buildings.
It was the impressive look of rainswept, wind-beaten brick that inspired Barron Designs to create their new line of Old Chicago Brick Veneer Panels.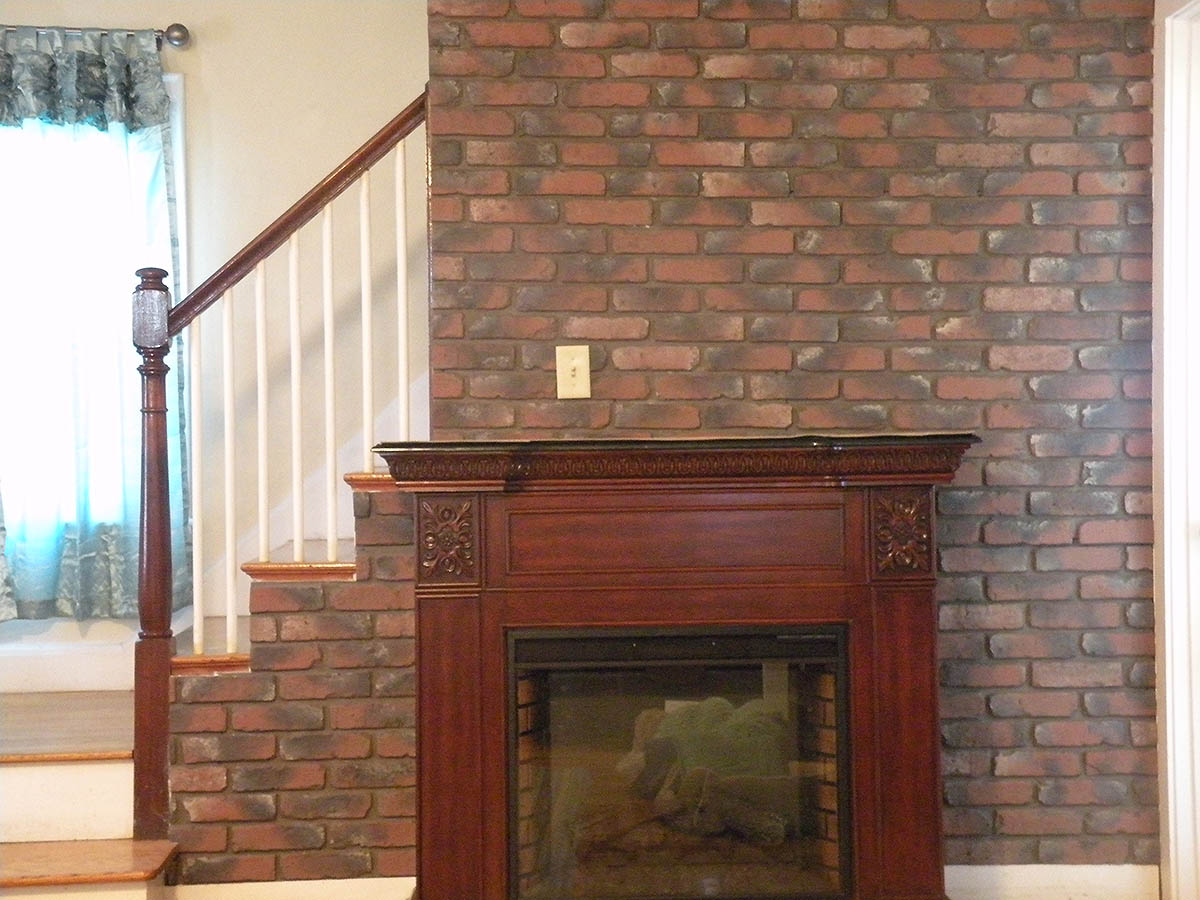 Each faux brick panels interconnects; allowing for a seamless installation even if you're a construction novice.
Molded in tough and durable molded polyurethane, and perfectly capturing each grain, chip and texture from real Chicago brick, these panels offer an easy and affordable way to get the look of Old Chicago anywhere inside or outside your home for a fraction of what it would cost to use authentic reclaimed brick.
Each panel is interlocking, making it easy to seamlessly cover an entire wall with vivid brick texture.
They can also be cut to size with a regular wood saw, and installed in minutes with nothing more complex than construction adhesive and regular wood screws.
But despite that ease-of-installation, the finished product looks incredible.
The texture itself is captured so vividly that it's impossible to tell that the panels aren't real brick unless you reach out and touch them.
You can see the dramatic element our Old Chicago Brick Panels bring to a previously drab interior wall.
Likewise, our expert colorists have intricately detailed each panel to perfectly resemble the real thing; giving you eight different color accents to choose from depending on your needs.
As you can see from these before and after photos, adding old Chicago brick panels to your home is a simple way to create a stunning new look.
Go and check out our photo gallery for more inspiration.
Like what you see? Maybe it's time to start thinking about how you could use these beautiful brick panels as part of your own new home design project.