Ameristar Themed Casino Design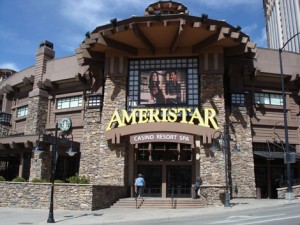 Ameristar is an exciting new casino resort spa in Black Hawk, Colorado
When Pinnacle Entertainment planned to open their Ameristar Casino, Resort and Spa in one of western America's most beloved historical districts, it was important to get the look just right. Various styles of our beams helped make that happen.
Black Hawk, Colorado, is a former gold-rush town that's become one of the most historic districts in Colorado. It's also home to one of the most exciting casino resorts to open in recent years - Ameristar.
With over 1,400 slot machines, 536 luxurious hotel rooms and a world-class spa, Ameristar is an incredible venue nestled right in the heart of Black Hawk - and to make sure the casino was in keeping with his historic neighborhood, developers Pinnacle Entertainment made sure to design it with a rugged, western look in mind.
| | | |
| --- | --- | --- |
| Sandblasted beams accent a tray ceiling above the gaming tables | | Rough Sawn beams form a bold spider web pattern |
That's why the casino and spa features floor-to-ceiling stone fireplaces, towering skylight ceilings and elegant state floors - resembling a mountain lodge more than a modern resort casino. Timber also serves as a signature design element - and that's where Pinnacle decided to team up with FauxWoodBeams.com.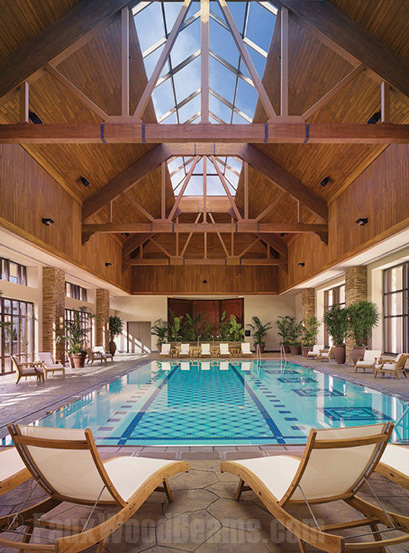 Ameristar's stunning pool room outfitted with trusses built with Woodland beams
A significant number of wood details in the hotel don't actually use authentic wood, but were created with our beams instead including Rough Sawn, Woodland, Timber and Hand-Hewn. Molded in high density polyurethane foam, and expertly colored to resemble real wood, the beams enabled Pinnacle to add a rustic look for a fraction of the price of using real wood, and enjoy the flexibility of running cables, lighting and more through the hollow beams if they need to.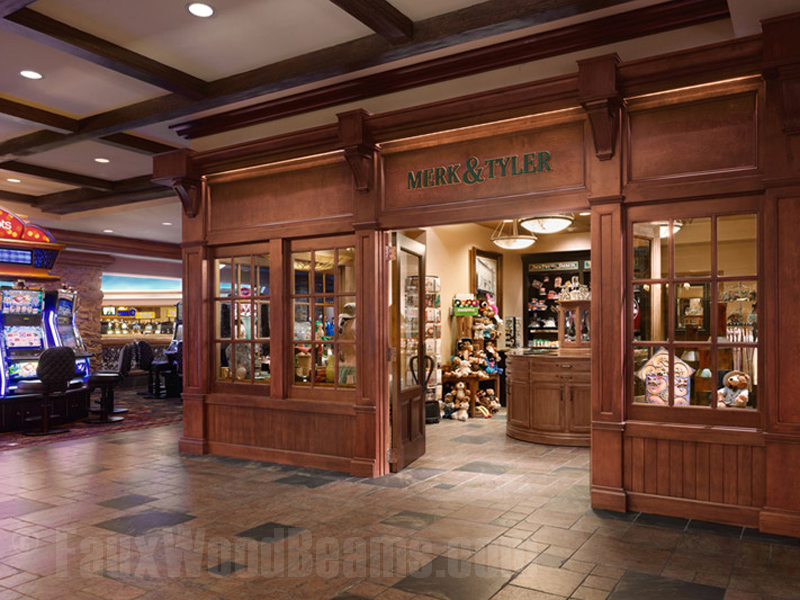 Hand Hewn beams criss-cross outside the casino's Merk & Tyler store
Once installed, the beams fit the decor seamlessly - and it's impossible to tell them from the real thing. More importantly, they perfectly capture the atmosphere of a rocky mountain resort; and ensure guests to the hotel and spa feel like they making an escape from the everyday.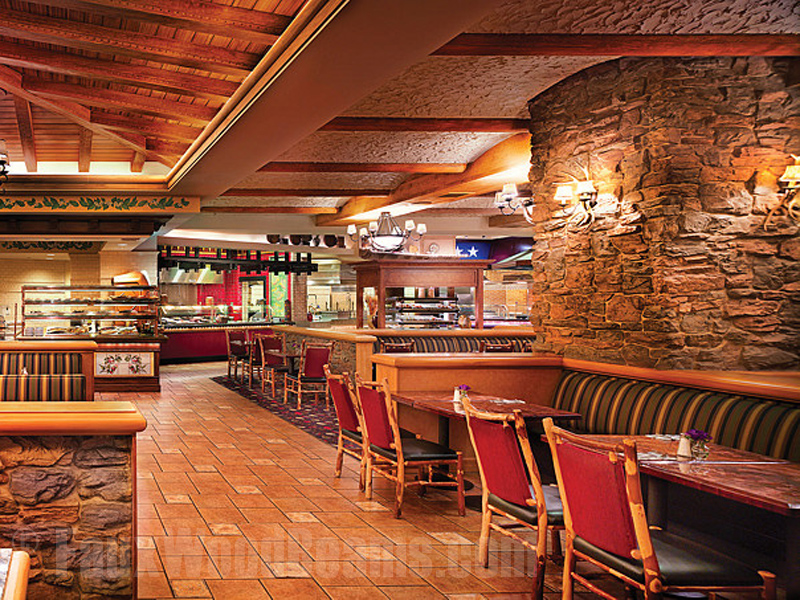 Faux timber beams add casual elegance to Ameristar's Centennial Buffet
Have you visited Ameristar Casino, Resort and Spa? If you, let us know if you spotted our beams!