Beautifying Your Beams with Decorative Straps
While our faux wood beams have a strikingly realistic look all on their own, decorative beam straps give them an even more impressive appearance for your designs. Resembling genuine steel, and available with or without fake bolts and nut heads, these straps, plates and hangers provide the illusion of structural beam hardware.
Decorative beam straps are a great way to add a rustic look to mantel designs.
Traditionally, real wood beams need to be joined with steel straps or hangers, in order for their connection to be secured. Although artificial beams don't require this kind of reinforcement, the straps do reinforce the impression that the beams really are true wood. When attached to the upper wall or to additional beams, the hangers give the impression that solid wood is what you're using. They look just like steel connectors supporting the weight load.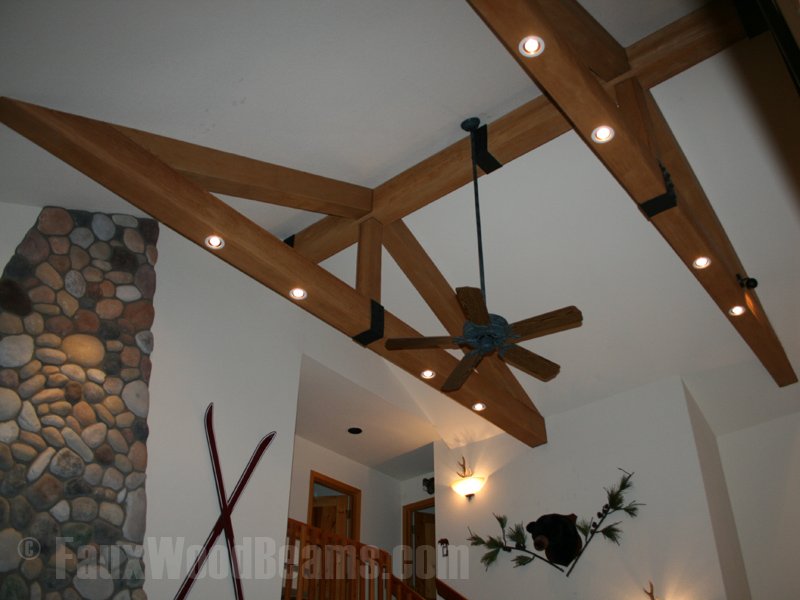 Decorative beam straps give added character to king truss designs.
The straps and hangers also serve to conceal the seams between two joined faux beams. The result is an eye-catching design that adds a classy look to your home's décor.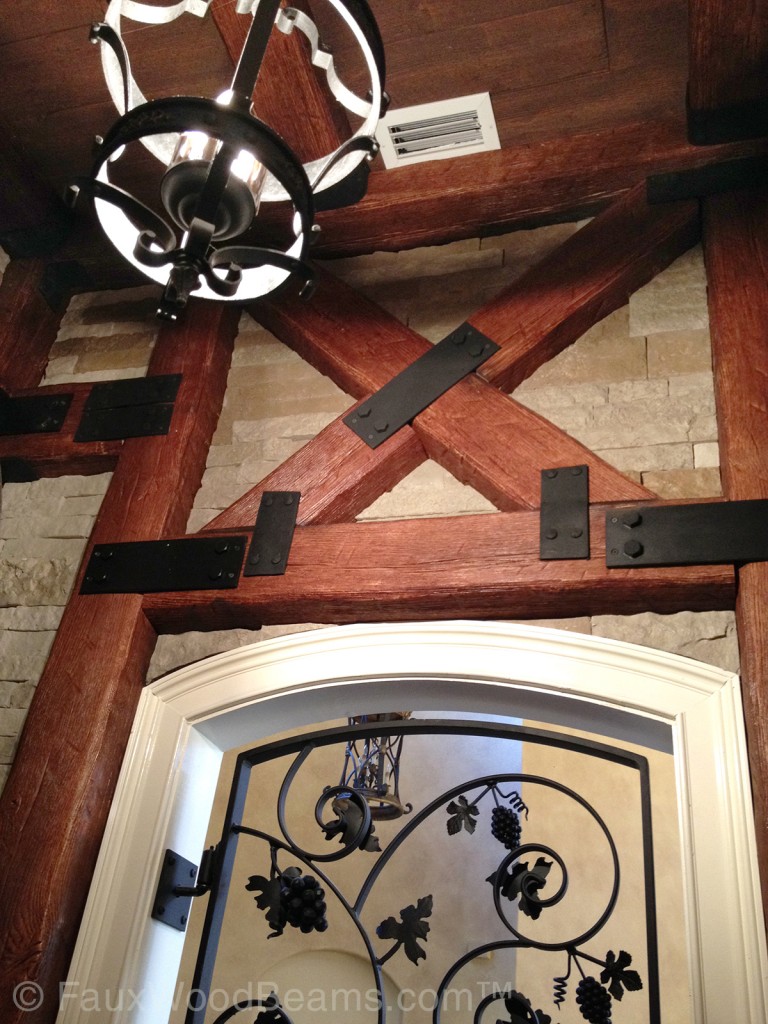 Faux iron beam plates can be used for any kind of faux wood design.
Whether you use them to hide the seams in your joined beams, or as a decorative element, these accessories easily accentuate the rustic look of your ceiling design. Made of pliable rubber, they're easy to install on your own, just like the beams, and don't require a blacksmith. Just wrap them around the area of the beams you want and you're good to go.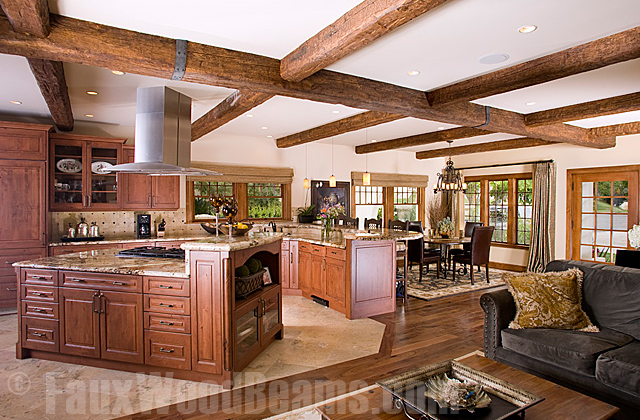 Beam straps help give the impression that one beam is spanning the length of your ceiling.
If your beam spans between two walls, you can wrap the straps at either end of the beam. By doing this, the edges that meet the wall are effectively concealed.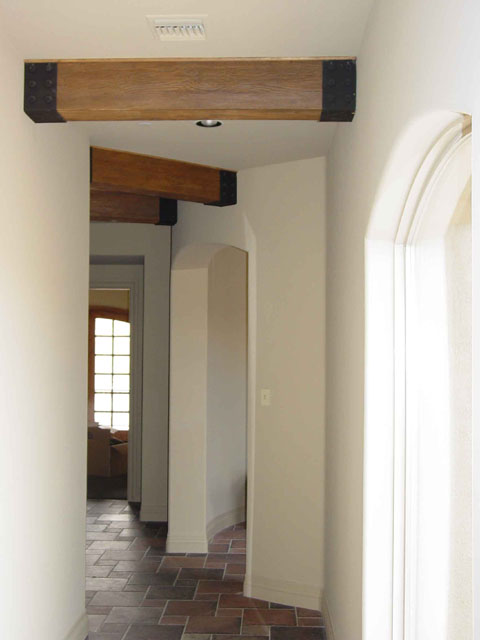 Faux iron beam straps help create the illusion of an exposed beam ceiling.
Another benefit of using the straps to hide seams is the resulting likeness to a single large beam spanning the room, giving your design a bold aesthetic boost.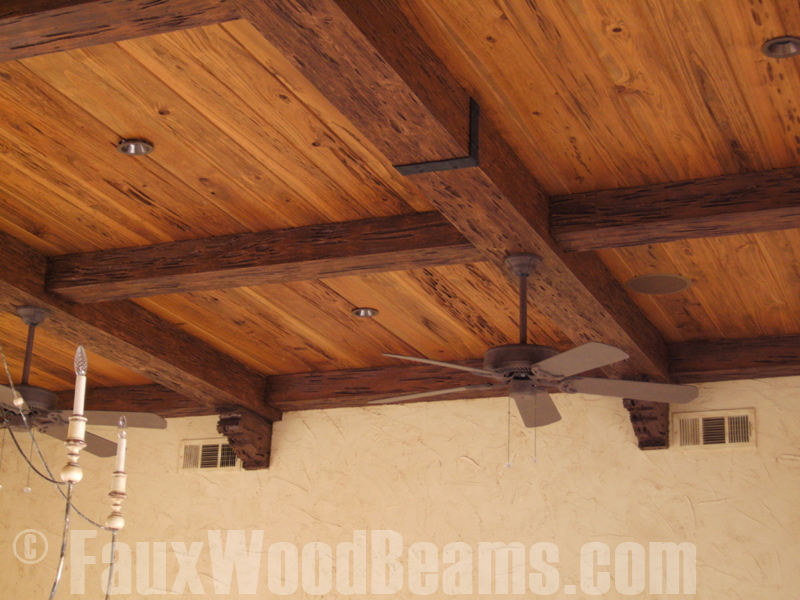 Decorative beam straps provide a nice finishing touch to faux wood ceiling designs.
Whether you'll be creating truss designs, arches, coffered ceilings, or single beams over doorways, faux straps are an easy way to make the best of your faux wood beam design.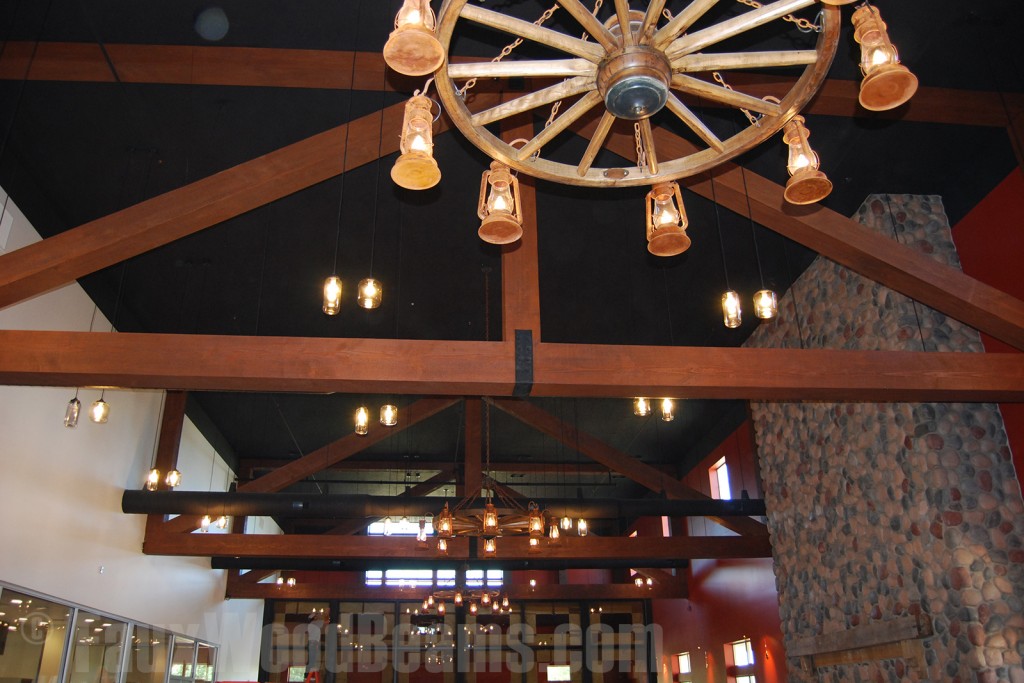 Fake iron straps placed in the center of beams create a balanced design.
Could your ceiling beams use an accentuated look with these accessories?