Sandie Snyder, from Medina NY, sent us pictures of her new sunroom design -- and it's stunning.
"We've had so many inquiries about our 'stone siding'," writes Sandie. "We love it!"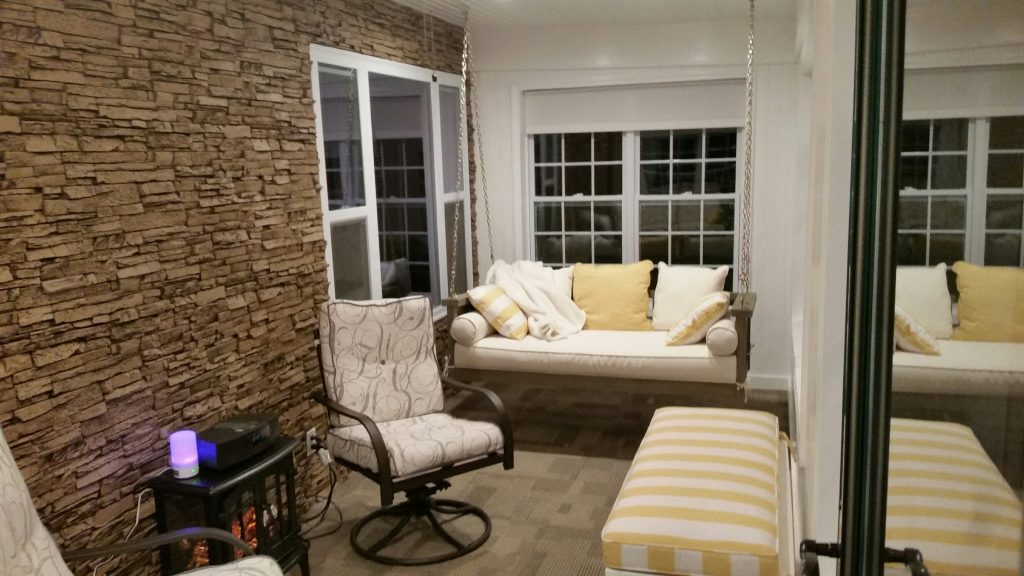 Sandie's sunroom design shines bright with its cheery color scheme and a stacked stone style accent wall.
As you can see from the pictures she sent with her email, the panels Sandie ordered from FauxPanels.com are in a place of pride in this gorgeous sunroom, which was made by enclosing her existing porch.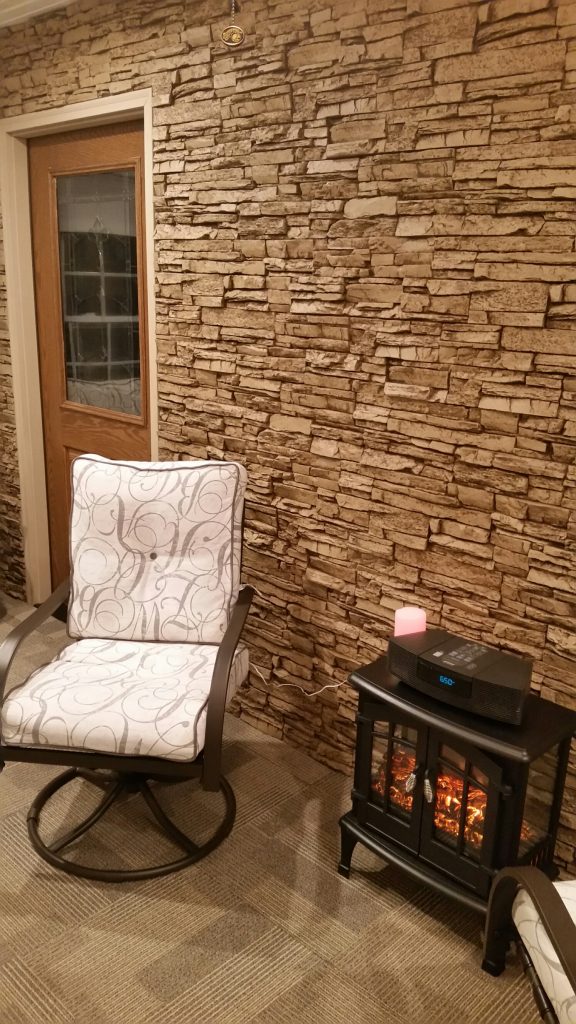 The panels' stacked stone appearance lend warm color and texture to the new sunroom
The wall paneling covers the original wall of her house, which was once exposed to the elements. The new walls and windows of the enclosed porch are painted a flat white, and it's a great contrast that makes the room feel almost like it's outside.
At first glance it's impossible to tell that the panels aren't actually stone. That's because they're molded in polyurethane from real stacked stone, and then painstakingly detailed in an ultra-realistic finish. Unlike the real thing, the panels easily attach directly to an existing wall with screws and construction adhesive - no professional mason or messy mortar required.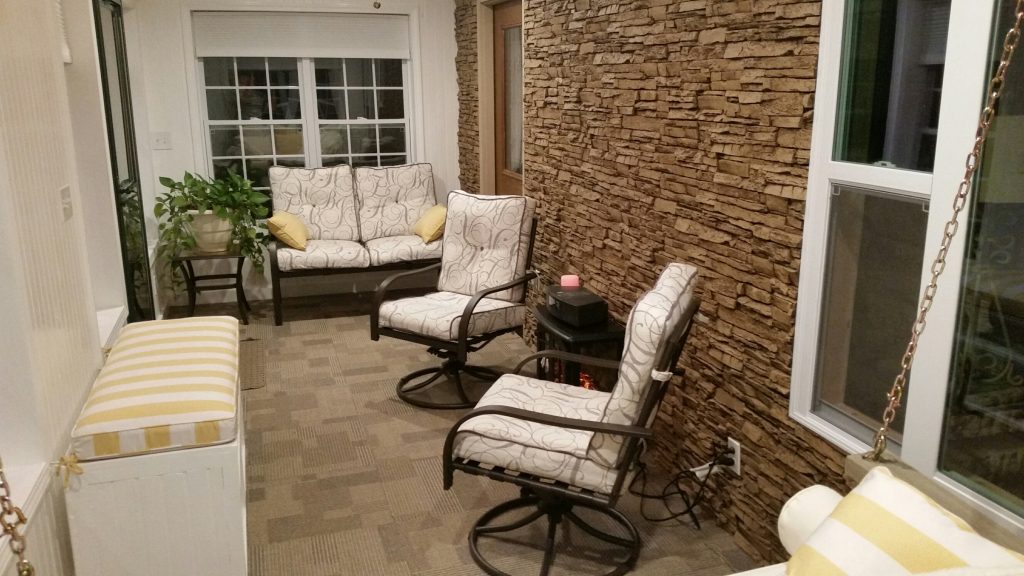 Patio-style furniture give it an exterior look, with indoor creature comforts like a rug and fireplace.
Sandy and her husband cut the panels to fit with a regular wood saw - slotting them around existing features like the window frames and doors. Then the subsequent panels slotted into the installed ones, kind of like an over-sized jigsaw puzzle. The result was a totally seamless, natural pattern that fit perfectly with the style of the room.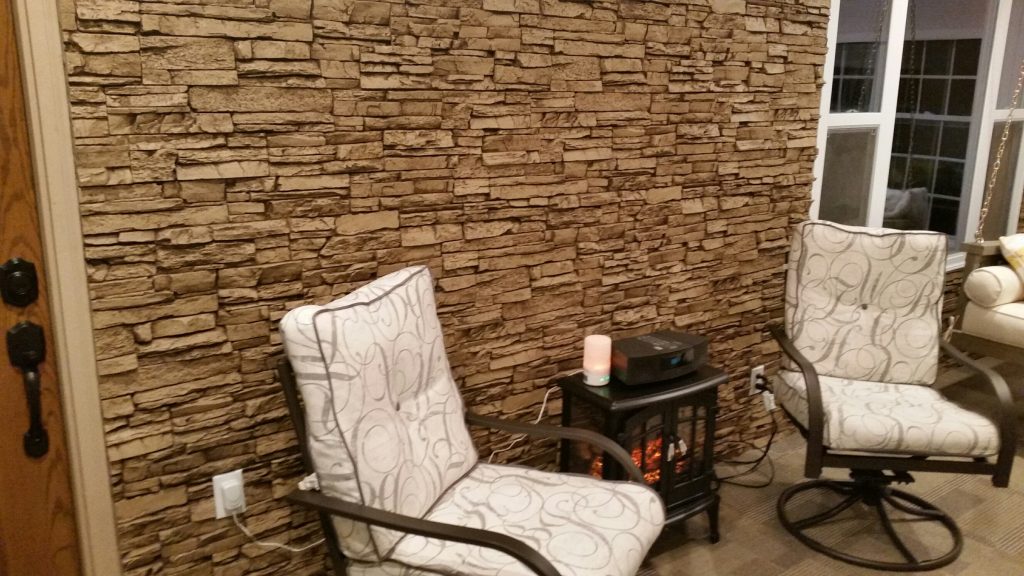 The panels make the original exterior wall look like it's made from old stone.
What's nice about it is that it adds a hyper-realistic element to the enclosed porch - making it look like the front of the original house was made out of old stone. Instead of pretending that the sunroom was an existing part of the house, it accentuates how it's a covered porch and it really feels like part of the outdoors, enhanced with indoor comforts.
We love the whole project, and think it's a perfect use of our panels. What do you think? Let us know in the comments section below!
PRODUCT USED FOR THIS PROJECT