Homeowners Jack and Donna Shirley renovated their Cape Cod style house into a show-stopper with new stone look siding.
Wooden shingles have been a staple of American home-building since colonial times - largely because they used some of the most prevalent materials around. Right up until the 1950s, shingles were a common feature on the exterior of many different styles of homes; and could either hang there in their natural finish, or painted a variety of colors.
However, as home-building techniques evolved, wooden shingles started to fall from favor - not least of which because they looked worn and faded very quickly, had a tendency to fall off during high winds, and were increasingly viewed as a fire hazard.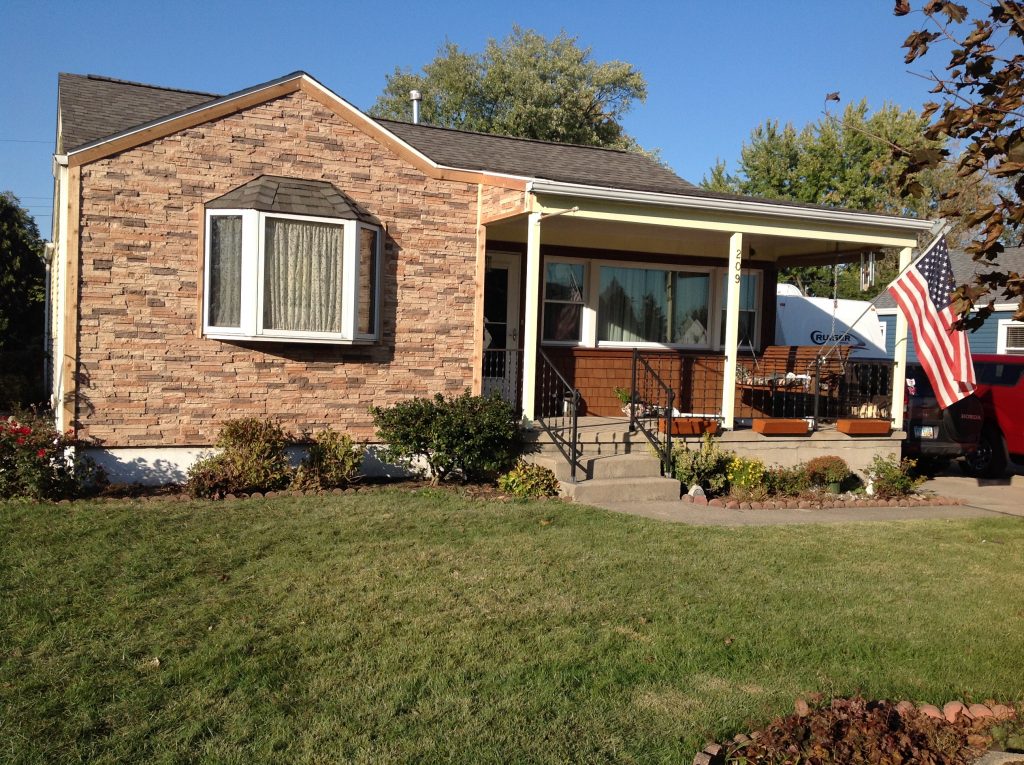 Jack and Donna's Cape Cod style house updated with new siding.
Which is why customers Jack and Donna wanted to replace the shingles on his cute little Cape which had been rocking a wood-look exterior for decades. The challenge, of course, was to find a replacement material that was both practical, affordable and retained the home's original charm. Bland vinyl siding, for example, just wouldn't look right.
Siding from FauxPanels.com however, offered a way to keep the home looking classic, while at the same time updating its curb appeal in an easy, practical way.
We recently renovated the front of our home using Wellington Dry Stack Tierra Gold panels. Looks great. Have had many compliments on the change. Would recommend the product as it was easy to install and I was able to find the look I wanted. Jack Shirley, Vandalia, OH
The benefit of our Dry Stack panels is that they vividly resemble real stone but are molded from lightweight and durable polyurethane foam. This material is a closed-cell polymer which is impervious to water and won't fade or crack, even after years of sun exposure.
The panels are quick and easy to install to any flat surface with screws and construction adhesive. They can also easily be trimmed to fit with regular woodworking tools and with their interlocking ends, line up perfectly for a seamless stone texture.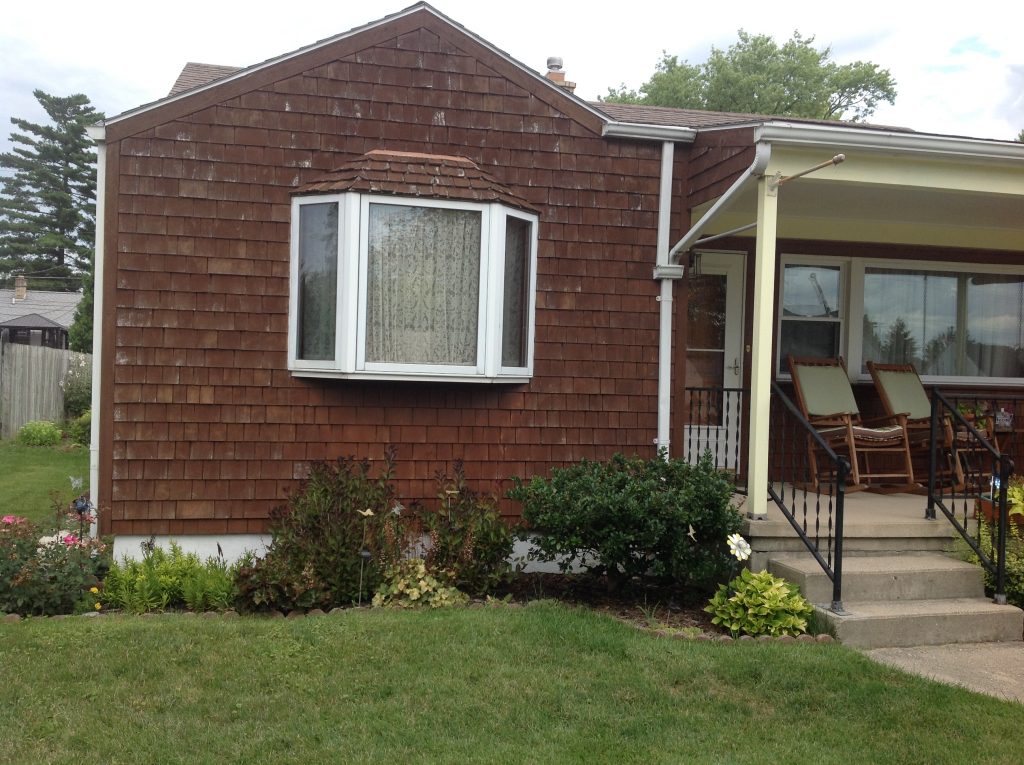 Before: The original wooden shingles looked old and tired.
Jack finished off the faux panel facelift with some simple and practical wood edging to frame the new exterior. The light pine perfectly complements the gold-colored stone; and in the course of just a couple of days, the home was totally transformed.
You can compare the before and after pictures to see what a dramatic difference the exterior siding makes; with a whole new level of character and individuality.