If you've ever stayed in a really classy hotel, or watched one-too-many episodes of MTV's Cribs, you'll know what a 'wet room' is.
A Modern Take on Wet Room Design
The ultimate bathroom indulgence, wet rooms are sealed, over-sized shower cabinets with multiple showerheads designed to massage your body with powerful jets of steaming water.
The most distinctive feature of the modern wet room design tends to be the heavy tile or granite wall and flooring – cut to order and carefully built on weight-supporting structures. This means, if you asked a designer to pick a single adjective describing the wet room look, most would settle on 'expensive.'
Sure, the stone or tiling is perfect to deliver that 'five-star' look most designers are aiming for – but it's way outside the budget of the average home improvement.
Or is it?
Because for home improvement enthusiasts, there's another way to get that hotel-style wet room look without breaking your budget – with faux stone.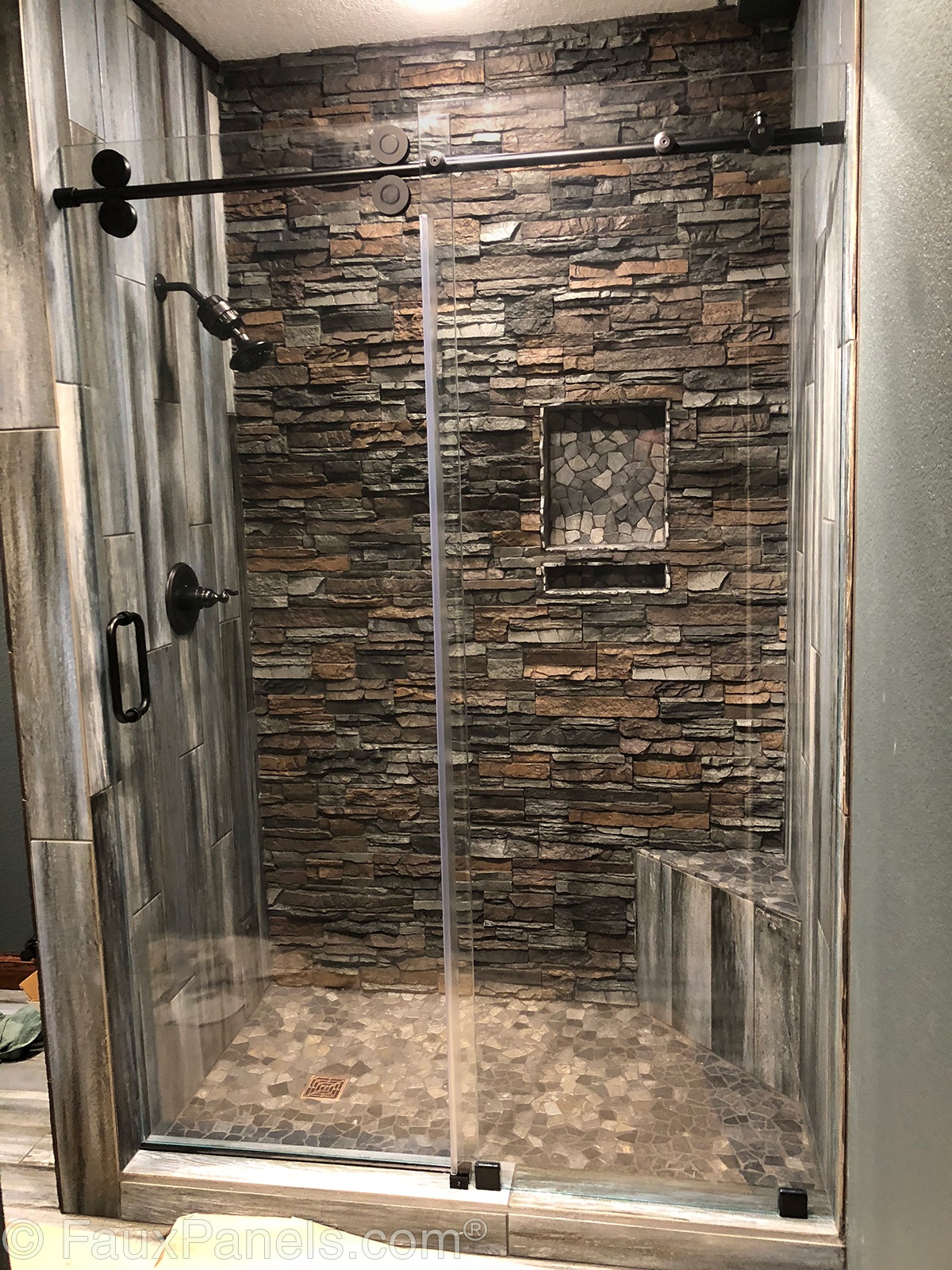 Built from tough, waterproof, high-density polyurethane, the panels are perfect for wet room and bathroom designs - and are significantly cheaper and lighter than real stone, brick or tile.
A panel shines (not literally) by reproducing the exact look and texture of real stone or brick. This is because they're actually molded from real stone, and then meticulously detailed and colored until most people can't tell them apart from the real thing.
That makes creating a wet room practical and affordable even on a modest home improvement budget – and there's an enormous choice of veneer panels to pick from: Stone or rock, brickwork patterns or even the 'natural' look of bamboo, wood or bare rock (perfect for a grotto that wouldn't look out of place in the Playboy mansion.)
The panels are easy to install – and unlike granite or brick, can quickly be mounted on existing bathroom walls with glue and screws. You can even cut them to size with a regular wood saw, rather than specialist tile or stonecutters. This gives homeowners incredible freedom to create the bathroom of their dreams. They're also completely waterproof – perfect for use in a shower or bathroom.
Check out our installation guides for instructions on how to mount our panels, and our gallery for inspirational pictures of them used inside – and outside – customer's homes.
With these panels, a classic hotel-style wet room is within the reach of any homeowner – and will certainly be a design feature you'll want to show off.