Renae's Corner Restaurant Makeover
We heard the sad news that Renae's Corner, featured in TV's Restaurant Impossible, recently closed. We look back at our contribution to the makeover, which featured white brick panels from Barron Designs.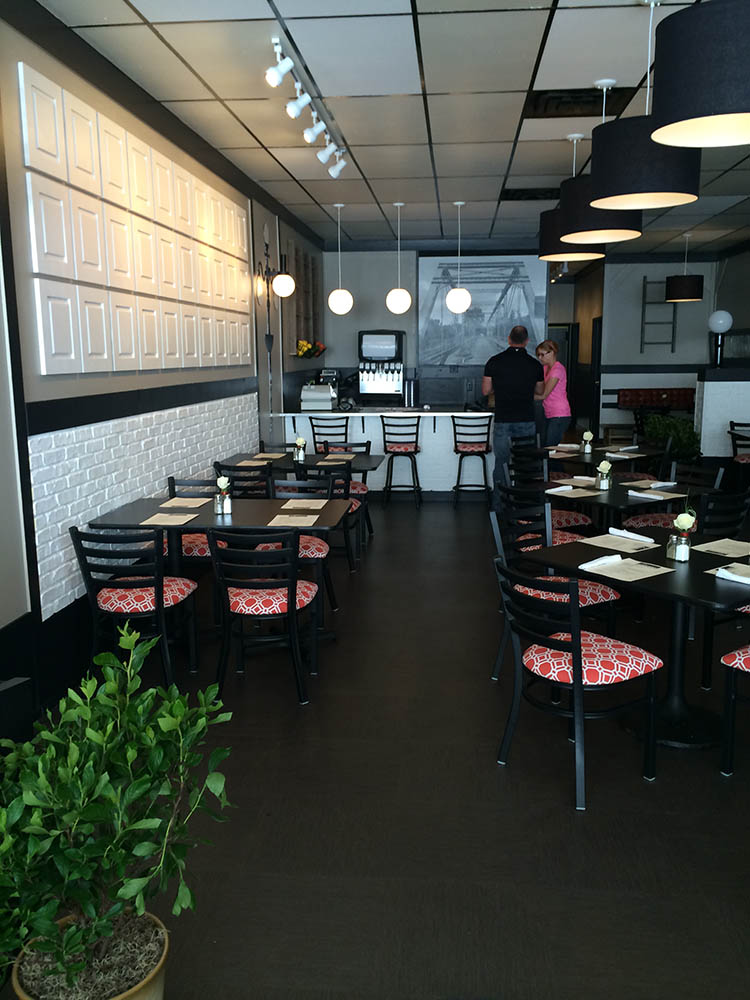 Old Chicago faux brick panels in Glacier were a great look for Renae's Corner.
Food Network's hit TV show Restaurant Impossible has seen celebrity chef Robert Irvine save countless failing restaurants from the brink.
One such success - for a time, at least - was Renae's Corner, in Titusville, PA. Featured in season nine of Restaurant Impossible, Robert Irvine helped owner Renae Bowens turn El Bistro Grill, a failing local eatery, into Renae's Corner, with a newly energized staff and a popular new vibe.
As part of the redesign, Robert Irvine selected our Regency panels to decorate the internal walls of the restaurant.
Vividly realistic, the brick wall panels gave the appearance of a brick interior painted over with white matte - providing a classy, timeless appeal.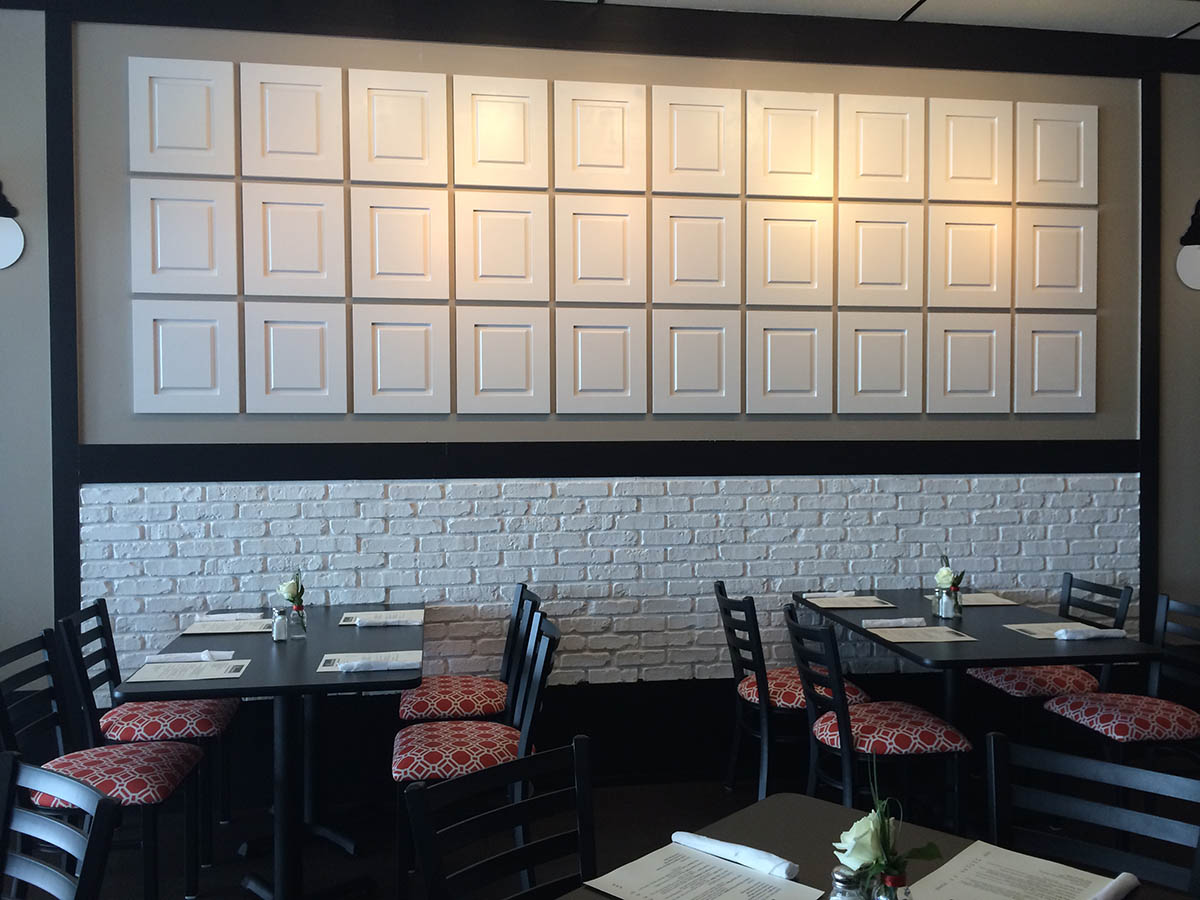 A closer look at the completed brick look wall
Given that Robert only had two days to redecorate the restaurant, our panels were a much smarter choice than using real brick.
They took just hours to install over the existing walls with construction adhesive and screws, but were virtually indistinguishable from the real thing. Likewise, they cost a fraction of the price of using real brick; again vitally important given the show's tight budget.
We thought they really helped with the cozy new look of Renae's Corner, and were proud of our contribution to the show.
And that makes us very sad about the closing of the restaurant - but we wish Renae the best in whatever she does next. Thanks for making us a part of your business!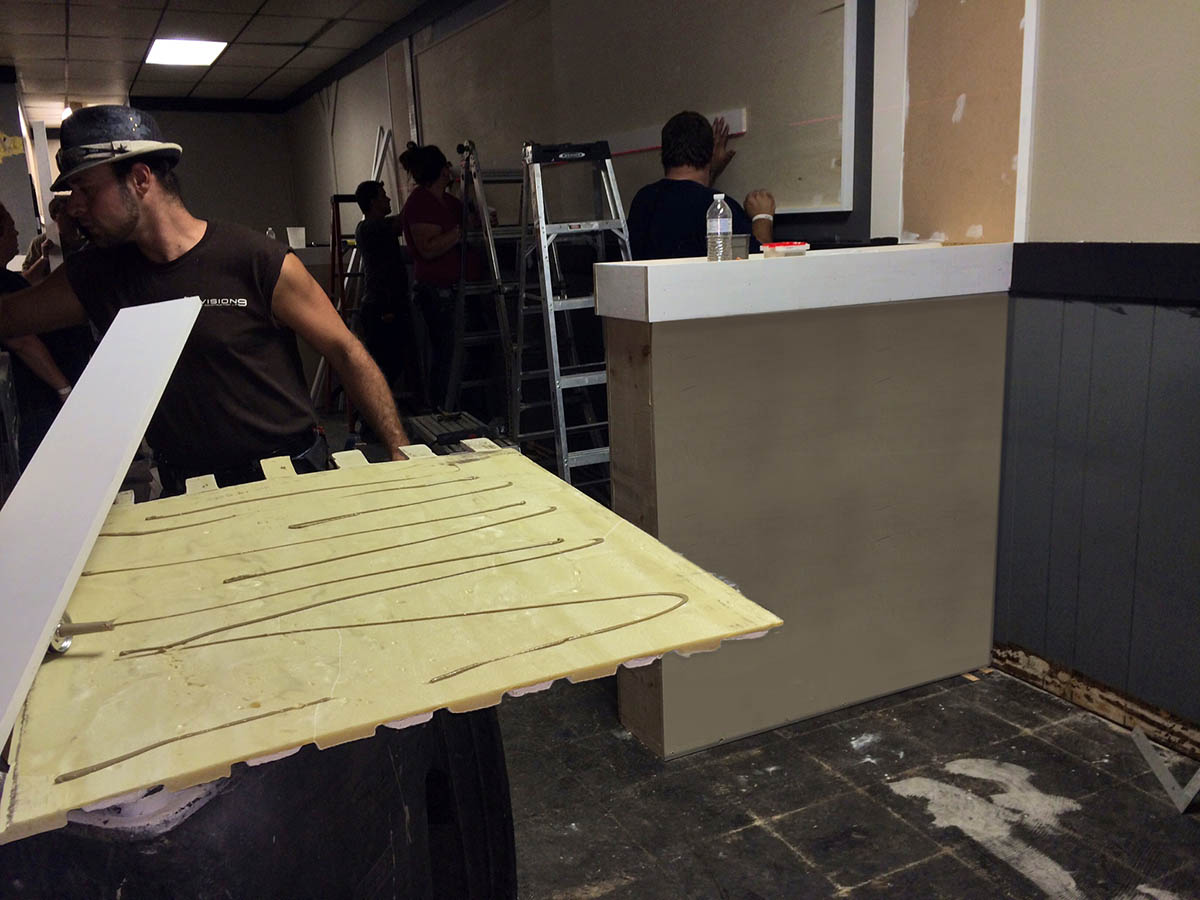 Before and After: The panels added a classic look to this cozy little eatery.