Theming-up of A Doorway With Accent Walls
DIYers Bill and Debby Turner created an accent wall that turned their drab doorway into one that really makes an entrance.
While American home come in all sorts of different shapes and styles, the traditional underpinnings of modern building are similar - and leave homeowners with a common problem: a lack of character in their houses.
This was certainly an issue that faced Bill and Debby in their Illinois home. They had a high-ceilinged hallway ending in a doorway and large window - but it was very bland. Just drywall painted beige.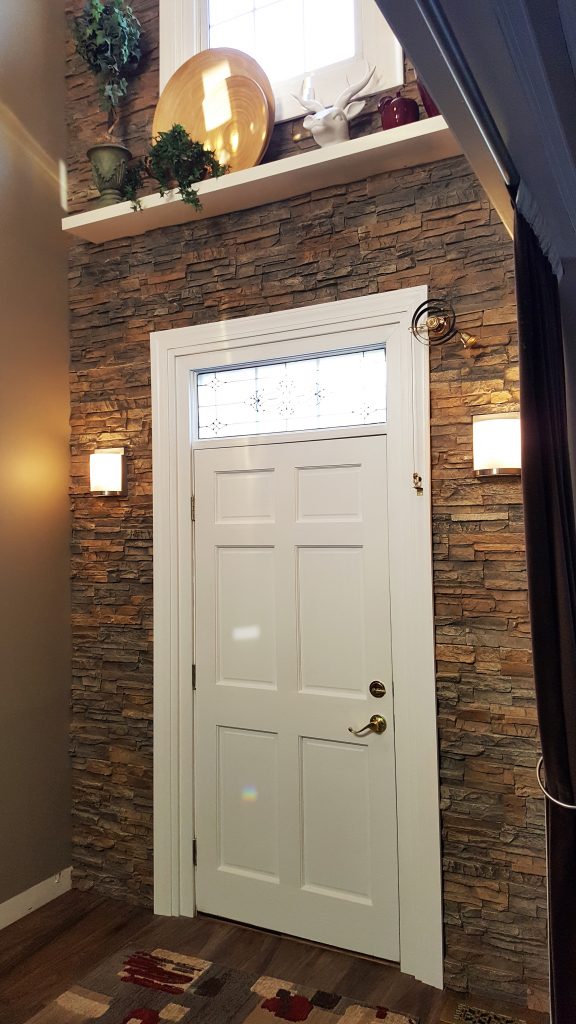 Bill and Debby's doorway looks amazing.
Some homeowners might have tackled that problem with a more interesting paint color or pictures on the wall, but Bill and Debby wanted something different - which is what drove them to FauxPanels.com. Their solution to that dreary wall? Colorado Dry Stack faux stone panels.
Bill and Debby planned to cover the wall surrounding the window and door with the panels - transforming the entire area into an eye-catching accent wall.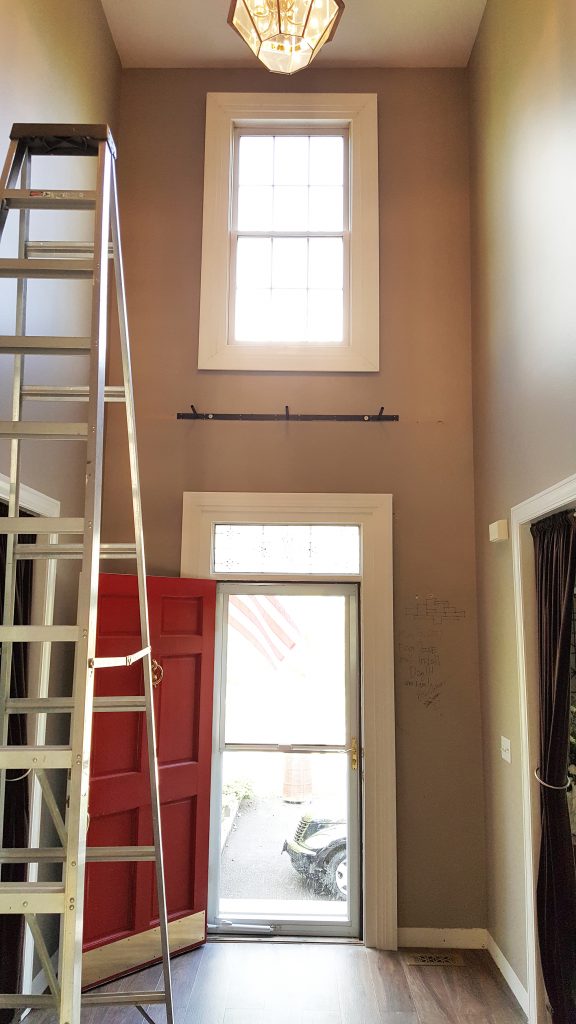 The hallway previously ended with this drab and unexciting wall.
Installation itself was a breeze. Our panels ship flat, and fit flush with the existing drywall. Bill and Debby began the installation with a panel on the bottom left hand corner of the wall, and worked their way across - securing them with regular construction adhesive and screws.
The only challenge was cutting the panels to fit around the doorway - but that was easy enough to do with a regular wood saw. Because our panels are made from lightweight polyurethane foam, they could be cut to shape in a matter of seconds and fit seamlessly around the doorway and window edging.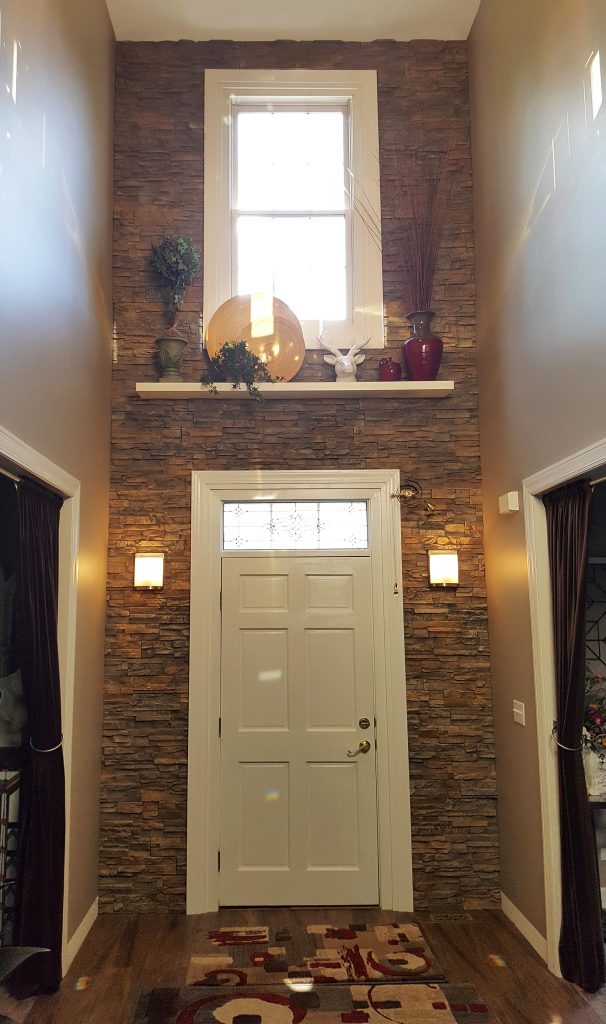 The lights and shelf almost give the illusion of an exterior entrance on the inside - adding tons of character to the home.
A clever tip that Bill and Debby employed was to offset the second and subsequent rows of panels, as that prevented an obvious and unnatural repetition of the stacked stone pattern.
The final details included installing light fixtures, an old-fashioned doorbell and placing a shelf between the doorway and window. That, again, was a breeze thanks to the panels' material. The screws for the fixtures could be drilled into the studs directly through the panels - securing the shelf and lights, and leaving the panel texture absolutely seamless.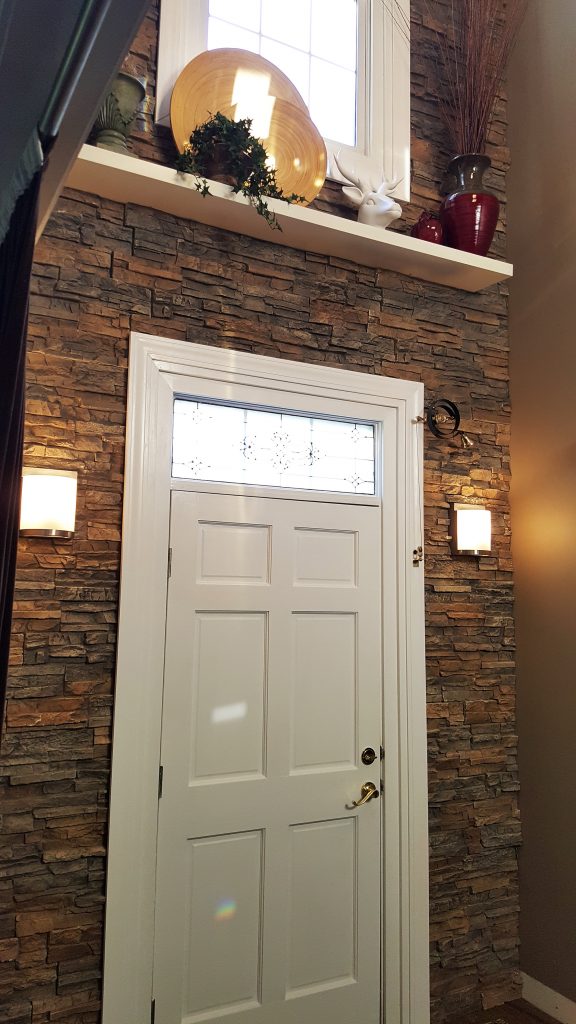 You can see from here how vividly realistic the stone texture is.
It's a simple project, but we think it looks great. Not only are the panels vividly realistic, but they've really given this humble doorway a strong new look. As Bill and Debby write: "My wife and I really love the way the wall turned out. It is a really nice feature wall."
Thanks for sharing the pictures with us, guys!