Placing Decorative Pillars in Pairs and Rows - Design Ideas
Our customers have been delighted with how great faux stone decorative pillars look when placed next to each other. There are many areas multiple columns can be installed in if you'd like to create a charming look. In this post, we want to show you how columns make attractive design elements when placed next to each other in entranceways, porches, driveways, and also indoors.
1. Entranceways
Upgrading the ambiance and visual appeal of entranceways is always a nice way to welcome visitors. This is easily done when fake stone columns are installed in an attractive row, as you can see below. The faux drystack columns add a classy touch to the entranceway.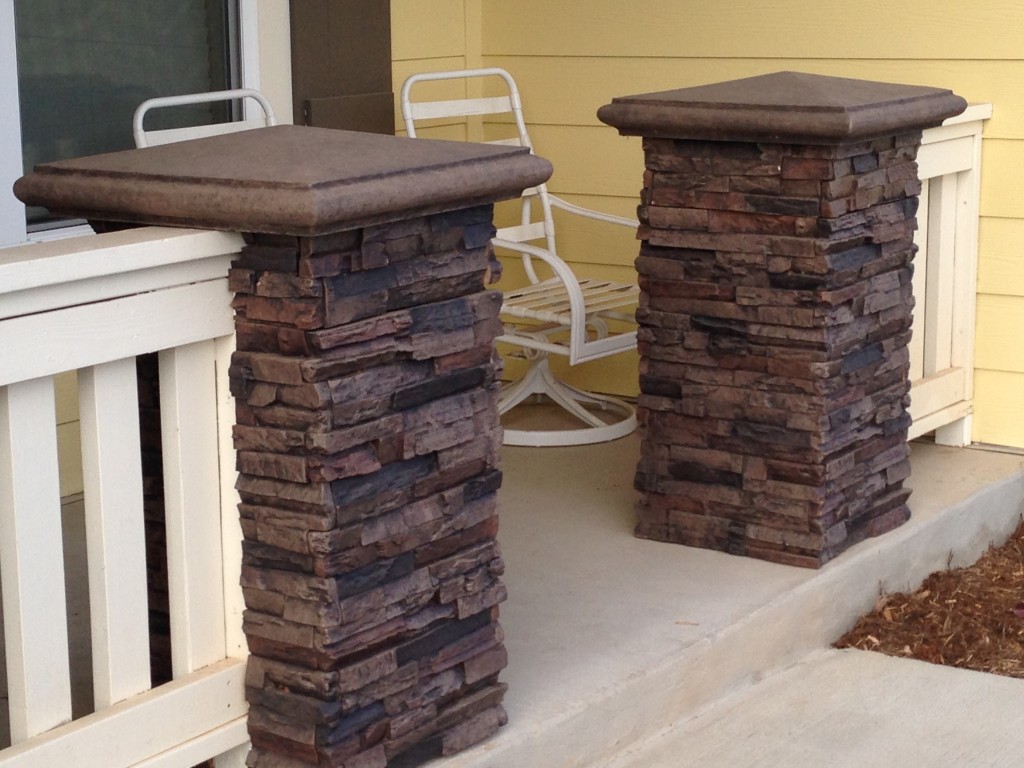 Faux stone columns paired on entranceways create an inviting ambiance for visitors.
2. Porches
Stone veneer columns make great visual focal points to break up outdoor spaces. As you can see in the photos below, a colonnade of faux columns aligned on a porch looks gorgeous.
The Wellington Drystack Espresso columns line this porch beautifully, nicely breaking up the space between the house and yard.
3. Driveways
Driveways are typically the first part of the exterior of a home or business exterior that visitors will see when entering the property. What better way to give them a warm welcome than with two beautiful faux stone columns flanking the driveway entrance?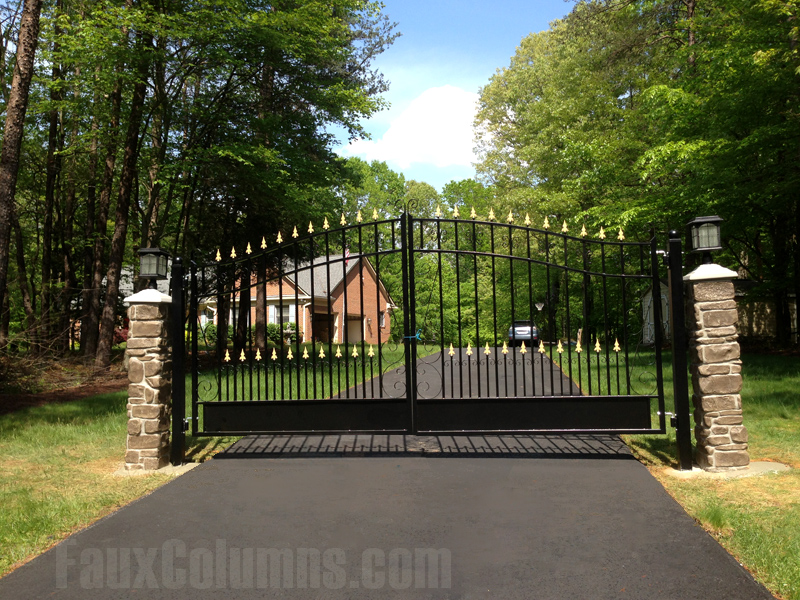 Stone veneer columns flanking driveway entrances create an attractive design that adds to curb appeal.
4. Interior Spaces
Artificial stone columns are a great design element for creating a sophisticated décor in your home. They look beautiful in entryways and foyers. They can also be used to flank a fireplace, bookshelves, an entertainment center, sculptures and more. Customizing your home's interior with faux stone columns is also a fun DIY project.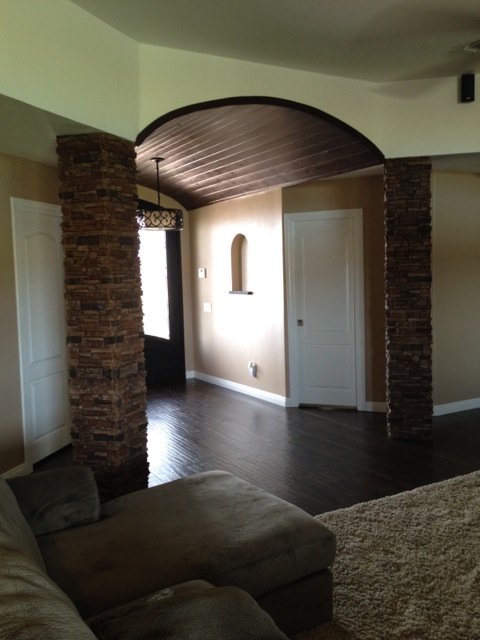 The Norwich artificial Stacked Stone columns accentuate interiors beautifully.
Upgrade and accentuate the beauty of your home or business with stone veneer columns in pairs or rows. It's an easy and affordable way to transform your décor, and make your property all the more inviting.