This customer's 3-sided fireplace design demonstrates the wide variety of ideas that FauxPanels can help execute -- from contemporary to fantastically retro.
A few years ago, the hit TV show Mad Men launched, and the 50s and 60s were in. Men started dressing in suits and hats again, and every cocktail bar in America suddenly added the 'Old Fashioned' to their menu; despite that being a 'grandfather's drink.'
The appeal of the retro look has died down a little since then, but classic decor from fifty or sixty years ago has definitely gone under a bit of re-examination. Instead of looking dated, people are realizing that some of the elements - a kind of retro futuristic vibe - are really very cool.
A good example comes from this recent project, photos of which were sent in by a FauxPanels.com customer. They used our Norwich Colorado Stacked Stone panels in Desert Sand to complete a fireplace design - but perhaps not one you'd have been expecting.
We've featured a lot of fireplace projects on this blog - in fact, they're one of the most consistent and popular uses for our panels. This example, however, is different. The homeowner created a half-height fireplace just like the ones you'd see in old 60s TV shows and design magazines.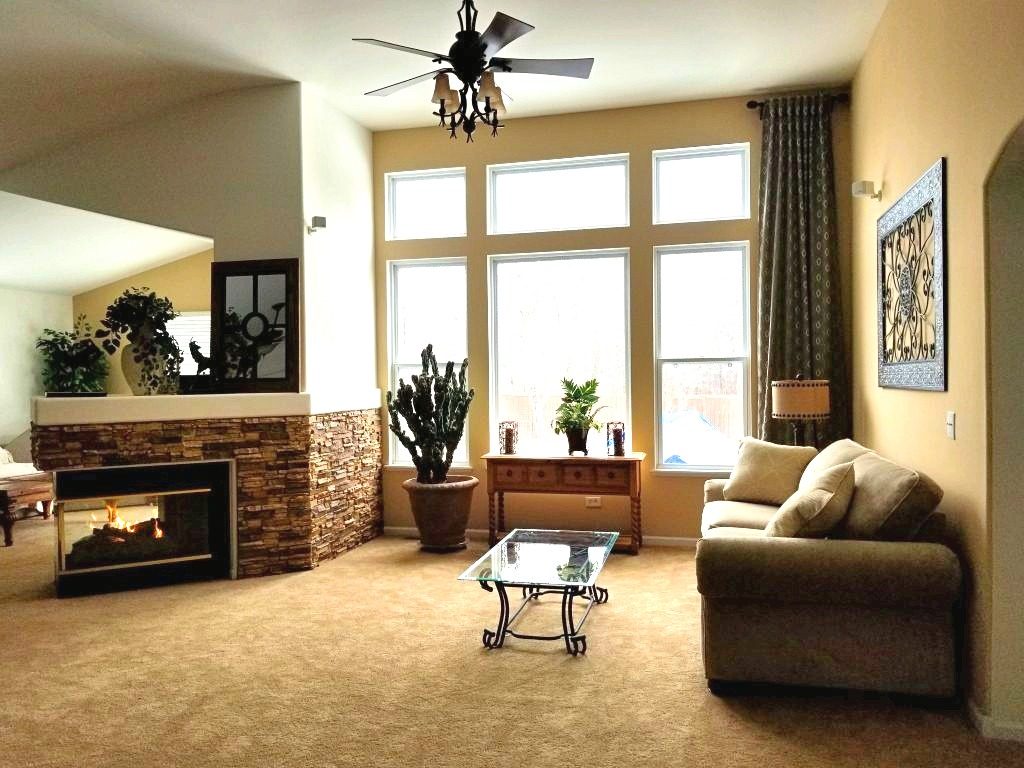 The central element is a three-sided, glass-fronted fireplace that offers heat and light to the entire room - but only reaches waist-height, and can be used as a shelf and surface. It's one of those 60s design ideas that briefly seemed dated, but is now kind of cool and retro; and surprisingly practical.
To build a fireplace like that out of real stone would have been prohibitively expensive and impractical. Covering the frame with our panels was much more affordable and convenient.
The panels were cut to fit with a regular wood saw, and then attached directly to the framing itself, and the result is a vividly realistic stone texture that makes the fireplace look just like one of the ones from the 1960s - crafted out of stone as part of the foundation of the house itself.
This is a really neat project and we're excited that our products played a part in bringing it to life. But what do you think? Let us know in the comments section down below.