House Remodeling: Rustic Beams and Mantel in the Living Room
Last week we debuted pictures of the stunning redesign of an entire home, accomplished using products from both FauxWoodBeams.com and our sister-site FauxPanels.com. In Part 2 of this project series, we're featuring the rustic beams and mantels that helped transform the living room.
As we explained last week, the story behind this project is a simple one. The owners of this uniquely-designed home loved the unusual layout, but hated the drab and boring interior design. They wanted a decor to match the unique layout; and turned to us to help them accomplish that.
A variety of products were paired throughout the home, incorporating complementary styles and designs to deftly establish each area of the home as separate, but maintain a sense of uniformity throughout.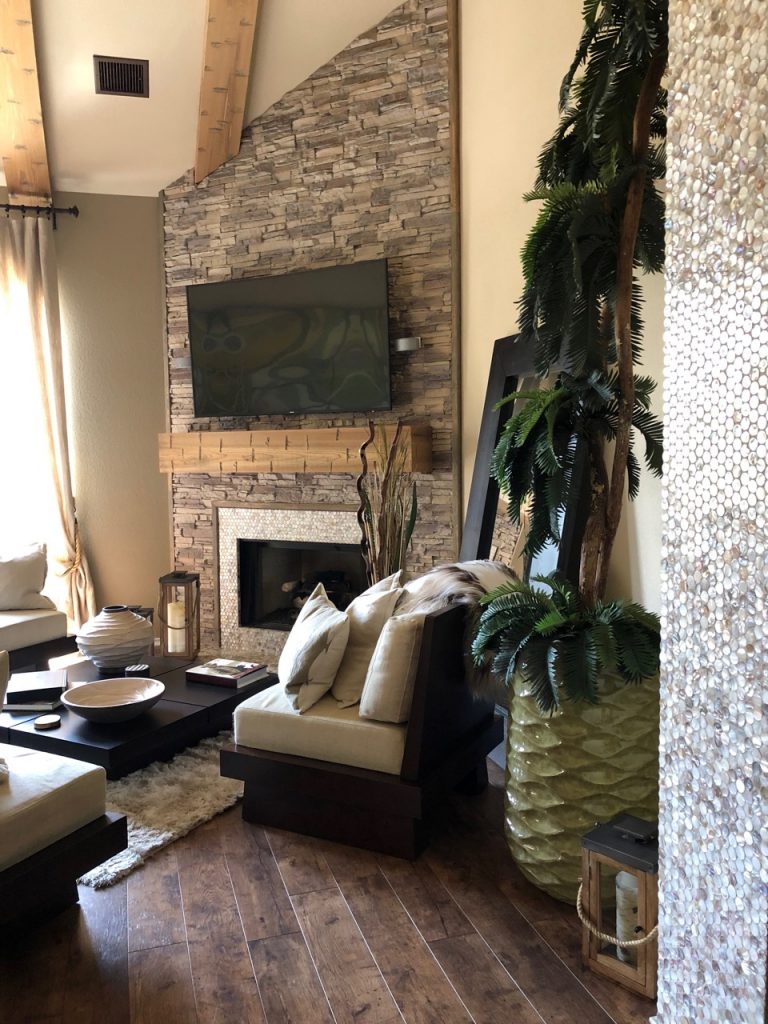 Custom Hand Hewn mantel was added to the fireplace, cleverly matching the beams overhead.
In the living room, the owners chose to surface the entire fireplace with Norwich Stacked Stone panels and a Custom Hand Hewn real wood mantel. They also added matching Hand Hewn beams to the ceiling. These beautiful beams are made from real cedar, hand cut and hand finished to recreate the ax-marks and scars that characterize aged, reclaimed wood.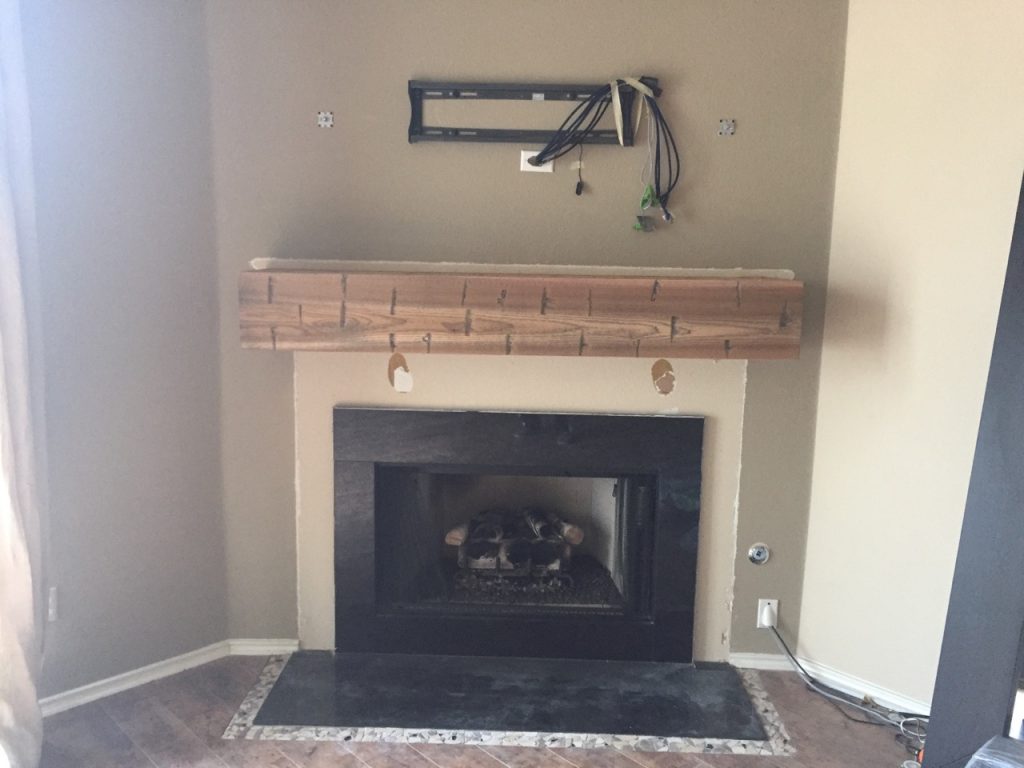 BEFORE
The owners ran the beams up the length of the towering vaulted ceiling, copying the way structural beams would have been used to support a ceiling of that style. Choosing paler shades for both the faux stone and the beams helped make them appear natural to the room, rather than an out-of-place addition.
BEFORE: The beams were trimmed to fit and installed on mounting blocks, drilled right into the ceiling studs.
We love the way our products have been used - not just in the living room, but throughout the house. We're excited to share these pictures with you, stay tuned for more next week!