Wall Corner Design for both Color and Contrast
Customer Jaklyn made her living room design more distinct by adding stone style to one wall corner, a beautiful accent that utilizes color and contrast.
American home building techniques are arguably some of the most efficient in the world - with framing, paneling and modular elements offering incredible versatility and customization, while keeping building costs low and construction time manageable.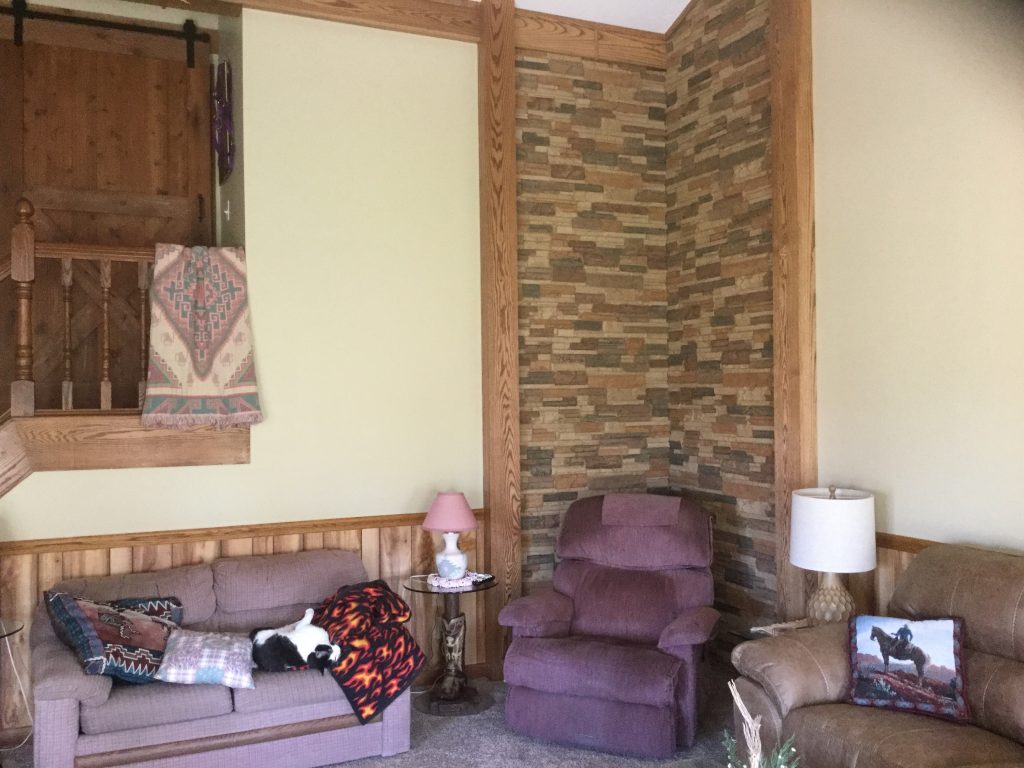 However, there is one issue a lot of American homeowners experience - their houses kind of look the same.
Aside from some nice wood wainscoting, Jacklyn was unhappy with the cookie-cutter look of her white living room walls.
The challenge was how to liven up the room with something that blended well with the existing wood elements. Jaklyn found the solution with Norwich Dry Stack panels in the Desert Sand color.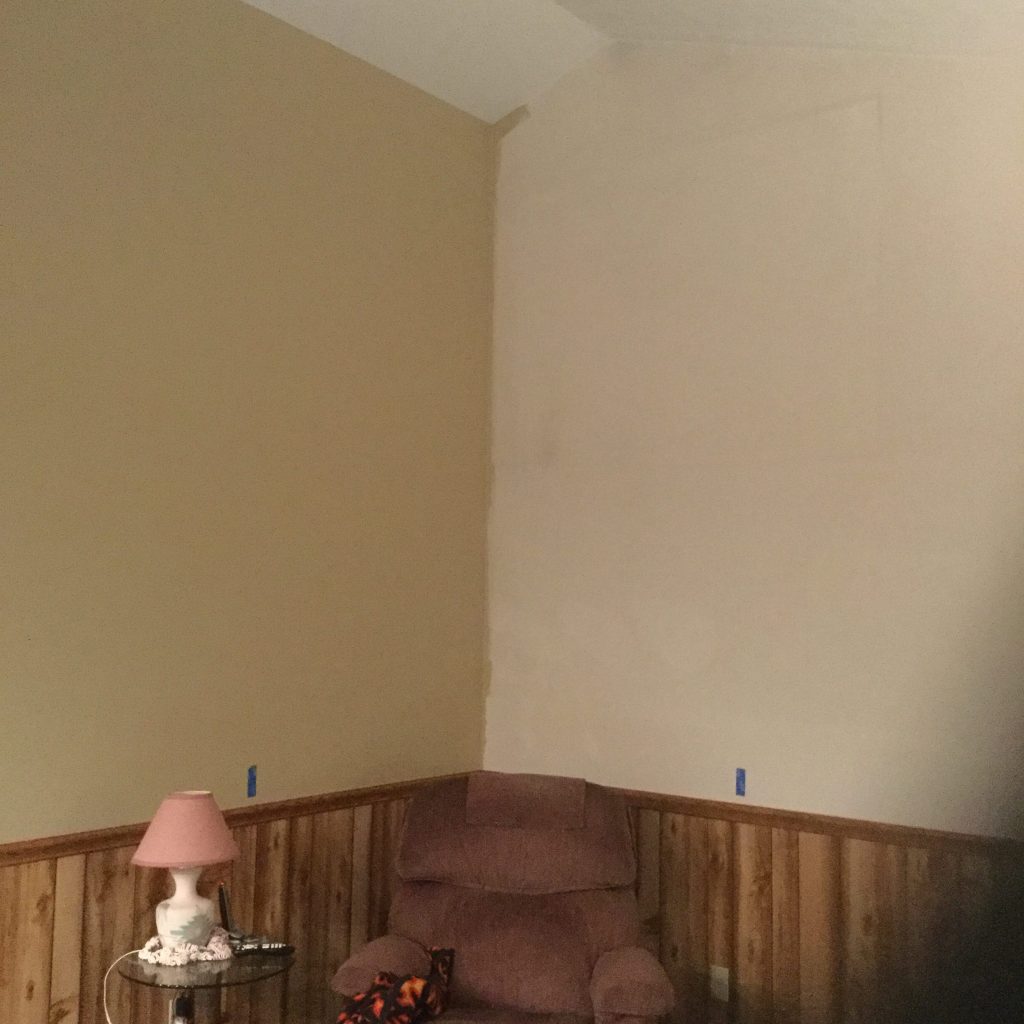 She began by adding floor-to-ceiling wood boards to either side of the wall corner to create a frame. The panels were then installed directly to the drywall within that frame; attached with screws and construction adhesive.
The panels were the perfect choice -- their Desert Sand color blending nicely with the room's wood elements while providing just enough texture and contrast to make the room pop.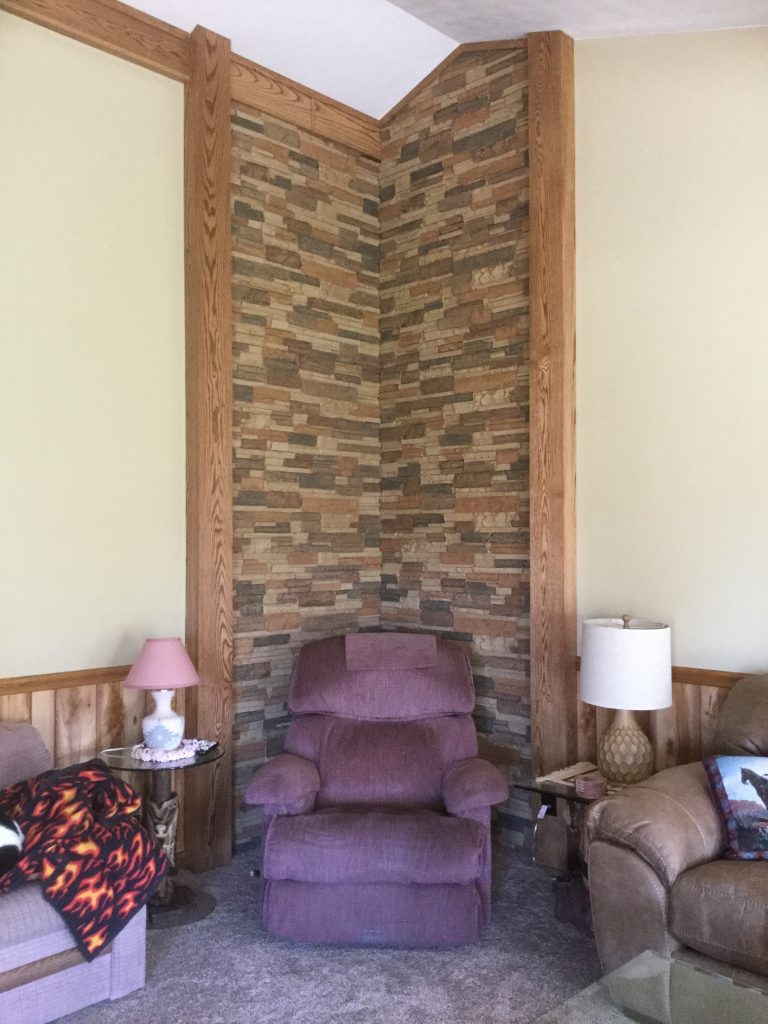 The more complex elements of this installation was the actual corner - where the panels meet at 90 degrees. This is fairly straightforward, and can be accomplished with mitering or our custom-designed corner accessories. Jaklyn managed to nail this part of the installation and it looks great.
The second challenge was to trim the top panels to fit flush with the angled ceiling. Because our panels are made from polyurethane foam, they can be trimmed with regular woodworking tools and therefore Jaklyn's challenge was more in measuring accurately than actually cutting; and as you can see from the 'after' pictures, she also managed to ace this part of the install.
The final step was to add a blink-and-you'll-miss-it angled edge to the tallest wall, which matches the rest of the wood in the room and finished off the whole design beautifully.
If you compare the 'before' and 'after' pictures you'll agree that this accent wall is just beautiful. It's the perfect blend of subtlety and character, and fits seamlessly with the style of the home. What's more, it really brings the entire room to life and even pairs with Jaklyn's furniture and decorations; like the Navajo blanket you can see hanging off the banisters in the 'after' picture, and the cowboy-themed throw cushion.
We're really happy to feature this project as we think it's a demonstration of design at its simplest and best.