A Fireplace From Blah to Beautiful
Growing up in southern Connecticut, I lived in a charming old colonial built by a local blacksmith in the late 1700's. As children do, I completely took for granted the two brick fireplaces, one in the formal living room and the other in the dining room, with the latter's back end exposed through the kitchen wall. All that lovely old brick…
Now as an adult I live in a modern house built in the 1980's that does indeed have a fireplace, but the only thing that surrounds it is a bunch of flat, ugly black metal. Not so inspiring. So how can I reclaim a little bit of that pre-Revolutionary New England charm without breaking my piggy bank? Fireplaces can act as the centerpiece of your home – I really want an inviting place for family and guests to gather and enjoy each other's company.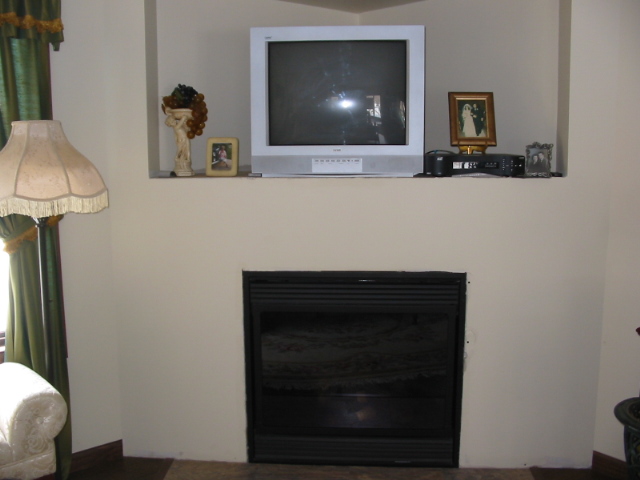 A recent customer, Bill Nalli from Moravia, New York, sent in these photos from his project using the Regency Stacked Stone panels. He's surrounded a plain black fireplace just like mine with the panels, reinvigorating his entire sitting/television room. He wrote in that he installed the panels all by himself and had fun doing it!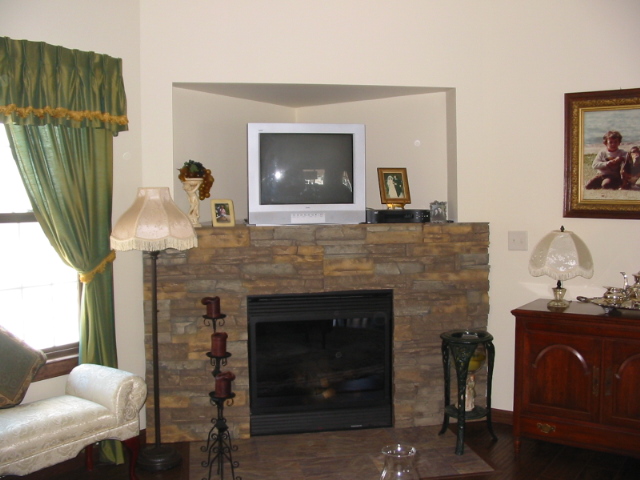 Whether I go with a more traditional brick panel or try out the stacked stone, Mr. Nalli has given me hope that I can turn my own blah fireplace into something beautiful my kids can remember fondly when they're grown up – and I won't have to spend their college funds to get it.