Did you know FauxWoodBeams.com also offers real wood beams? Today we feature a project where such beams were used to add historic style to a contemporary home.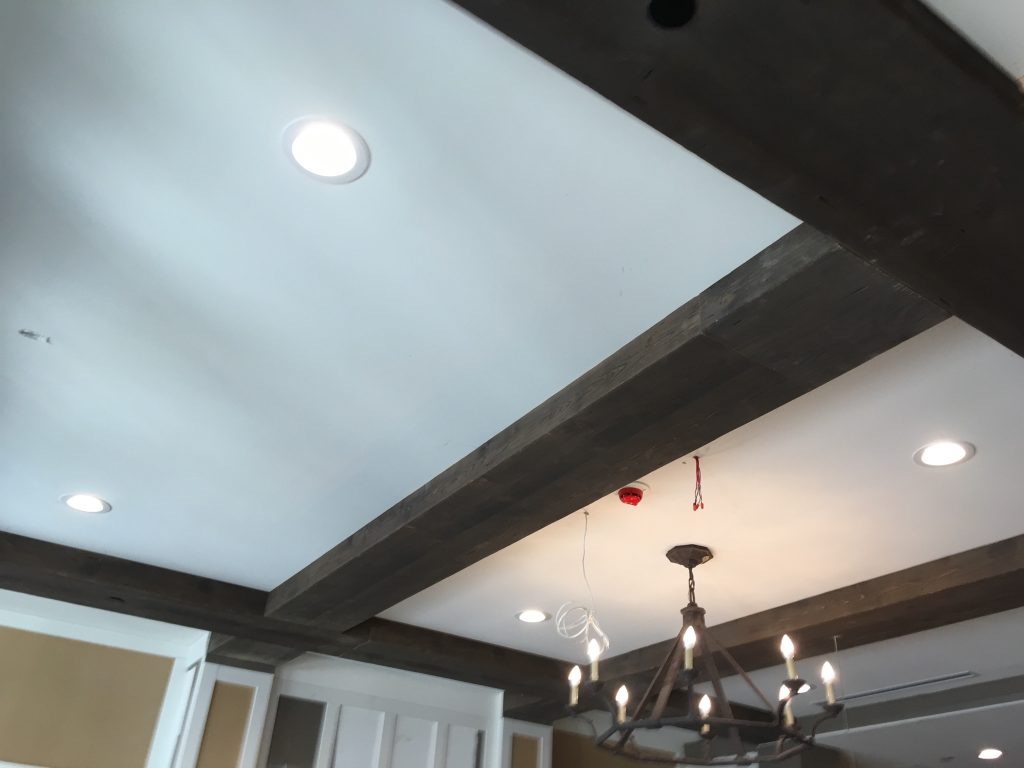 Our real wood beams are made from virgin cedar which is then artificially aged and distressed to perfectly mimic reclaimed or antique timber. They look incredible - and by using virgin wood and our innovative aging methods, we can deliver the vintage look while ensuring quality and consistency.
We also use the same hollow and u-shaped design that make our faux beams so versatile. In this box design, the beams weigh a fraction of solid wood, and can also conceal ducting, wires and cables.
These photos were sent in by a recent FauxWoodBeams.com customer whose home features a historic aesthetic, including a cast-iron, vintage chandelier and edging elements reminiscent of the style of Frank Lloyd Wright.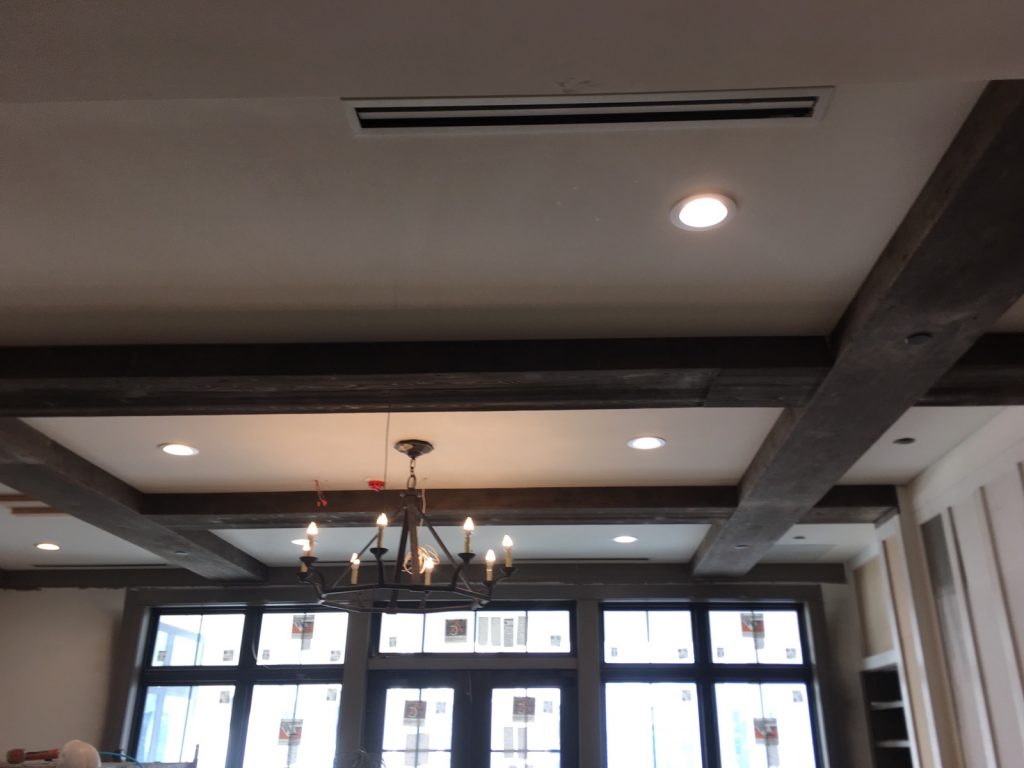 The homeowner wanted to add wooden beams to the house, which would absolutely be in keeping with the decor - but to add solid timber would have been prohibitively expensive and impractical.
At the same time, the homeowner also didn't want to compromise on the antique feel of the home by using anything other than actual wood - which is exactly the scenario our real wood beams are designed for!
Our Barn Board Real Wood Beams in Cocoa were an excellent choice to use because they matched existing wooden features of the home - like the window frames.
By creating a ceiling structure that mimicked how real timber beams might have been exposed, the homeowners also managed to make them blend absolutely seamlessly with the layout of the room; enhancing the illusion that those beams had always been there.
We think this is a terrific use of our real wood beams, and really demonstrates the value in offering them for sale. While we stand by the vivid realism of our faux products, it's great to be able to complement that range with a stunning natural wood product that bridges the gap between the authentic article and 'going faux.'.