Homeowner Andrei Z., from Canada gave his fireplace a facelift, creating a stunning surround with Wellington Dry Stack stone panels. Here's the step-by-step process, in his own words.
Fireplace Facelift: Step by Step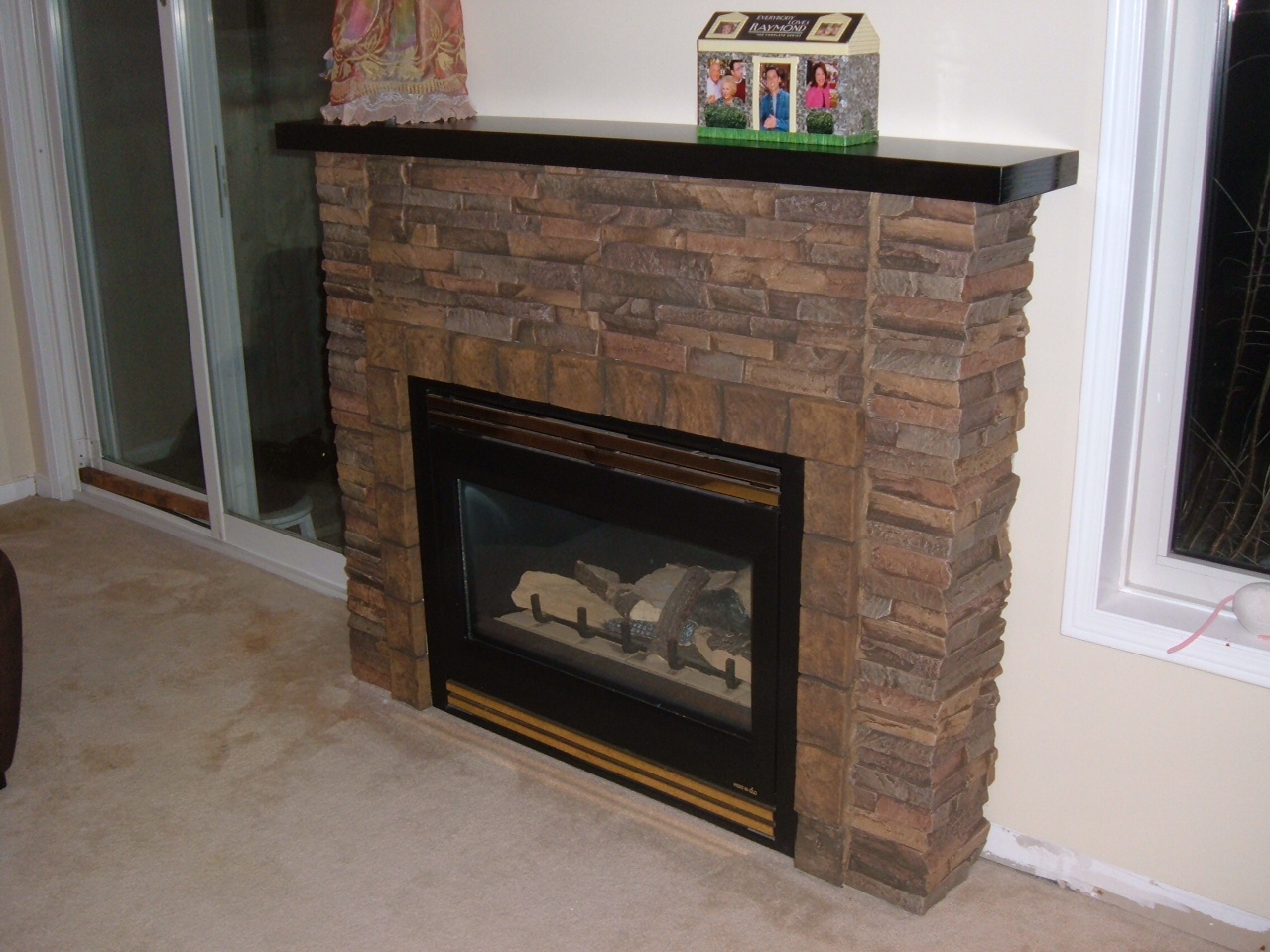 The idea to re-decorate our fireplace came from my dear wife. I thought our existing wooden mantel, with it's marble ornamental feature, looked pretty good - but, in the back of my mind, I had to agree that a classic fireplace should be decorated with bricks or stones instead.
So sometime in October, I started looking on the internet for decorative ideas, and obviously found thousands of images of different fireplaces. The good-looking ones were decorated with bricks and stones.
But I'm not a bricklayer, despite the fact that I have general knowledge of how to install brick and stone products. I knew that it's a messy process and you have to purchase or rent equipment, and have a special surface prepared for the installation.
But as I studied the brick/stone fireplaces that I liked, I wondered: "is the brick/ stone the only option available these days?"
Again, the internet provided me with the option of using "brick panels" instead of real brick or stone.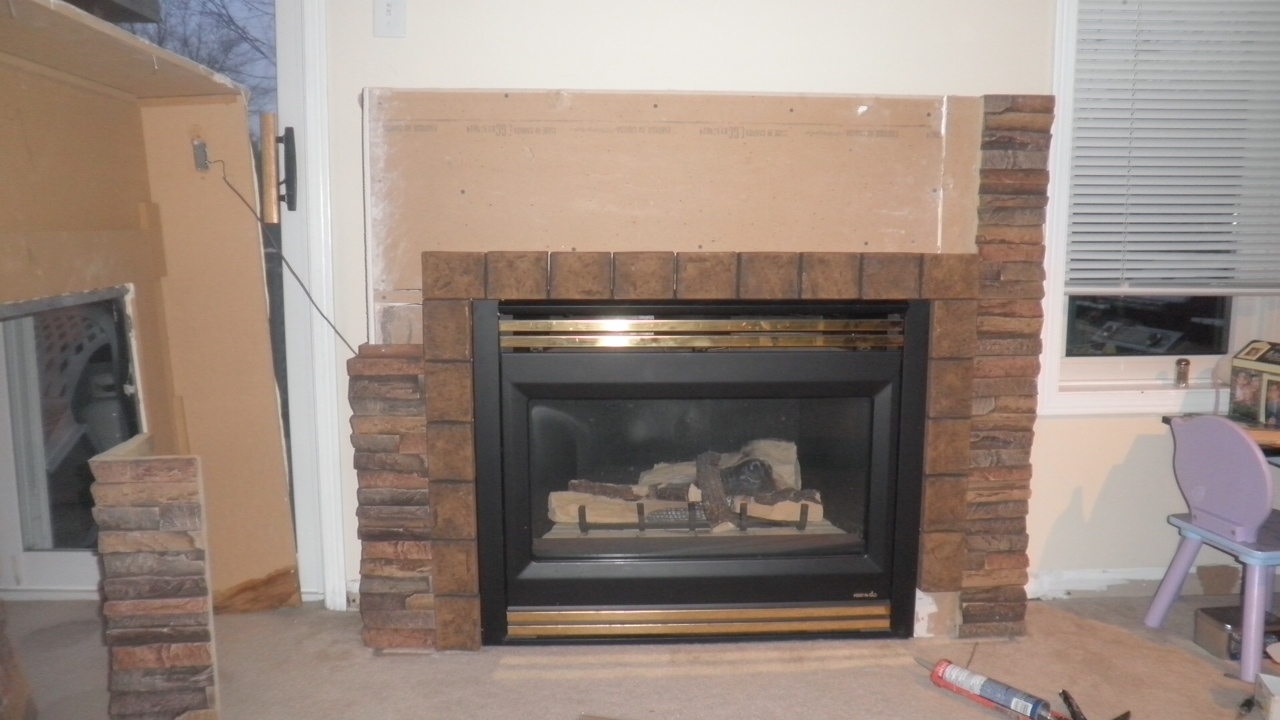 You can use them for decorating the fireplace as well as the entire wall. The problem that I had - and had experienced in the beginning of my search for the right product - was that not every brick panel manufacturer could offer all features that I needed combined in one product - such as great appearance, being easy to work with and available at a reasonable price.
FauxPanels.com was the answer I was looking for. Different styles of their panels, and their realistic look, easy installation and affordable price, meant that that could satisfy even a "picky person" like me.
The website provided all information I needed, so I purchased the materials and accessories online. The delivery took less time than was originally estimated, so I had everything ready to start my project well before Christmas.
Below is what I ordered for my fireplace project:
First, I built a new wood frame for the fireplace and finished it with 1/2" pieces of drywall. Then, the window/door trim was cut in equal length pieces to resemble brick masonry around the fireplace, and was put in place using an adhesive.
Then, I cut off one side of the transition corners to fit the frame and brick masonry I had installed.
The interlocking system and the adhesive, definitely made my job easy.
The Earth panel was measured, cut and installed to finish the front of the fireplace. Cutting of all pieces was my favorite part as it was extremely easy, similar to cutting Styrofoam. All gaps between the panels were filled with color caulking that looks and feels like mortar. The touch-up kit helped me to restore a natural look of the areas that were cut and caulked. However, touching up of caulking is not necessary, and is totally up to your taste.
The last step was to install a mantel shelve. The estimate came to about $200.00, including material, plus staining it. The problem was that local carpenters were not interested in cutting oak boards for me. So, I purchased a 6' foot long and 2" thick brown/black shelve at IKEA for $33.00. All I needed to do was just cut off one side of this shelve to make a desirable length, and finish it with a wood veneer.
The result of my fireplace project exceeded everybody's expectations! We are now all happy!
The project was completed within 3 days. One day I spent on working with the panels, and 2 days on everything else. If I was to purchase the panels to decorate another fireplace, I would spend half of the day for the panels installation. This is how easy this job is.
Thanks to FauxPanels.com, for designing such a great product!