Today we're thrilled to highlight another sleek finished basement - its modern design beautifully completed using our beams.
A couple of weeks ago we highlighted a 
finished basement project
completed using Custom Driftwood Beams. This week we have another great basement design to show you; this time using
Custom Woodland Beams in the richly dark Java color.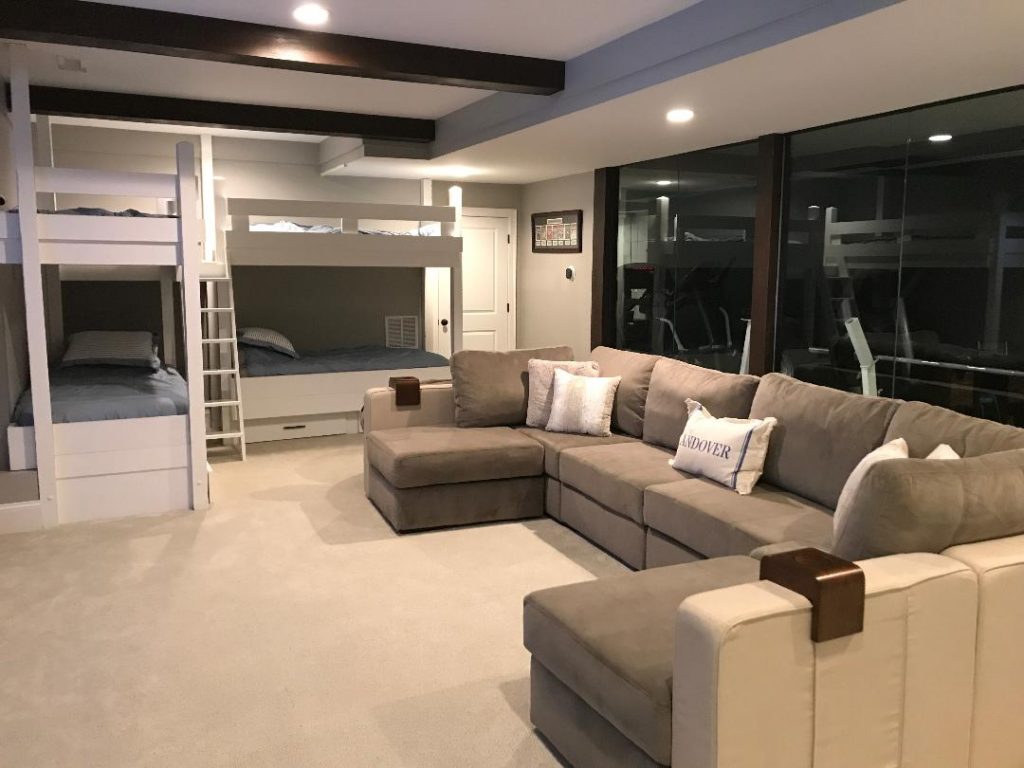 Monique's modern finished basement includes a home gym, a comfy L-shaped couch and bunk beds to sleep 4. These photos were sent in by customer Monique Day, and show her family's newly finished basement. It's a really beautiful space, with custom-built bunk beds in one corner for sleepovers, and a stylish, understated look that's achingly modern. The aim of installing faux wood beams in this basement was to conceal the ugly but essential steel support columns, and add a little framing to the wide expanse of white ceiling. Monique nailed the essentials of design in choosing our Java color, as the room has a very clearly established three-color decor (as all good interiors do) and the dark wood serves as an accent that contrasts against the more muted tan and taupe, and the bright white doors and fixtures.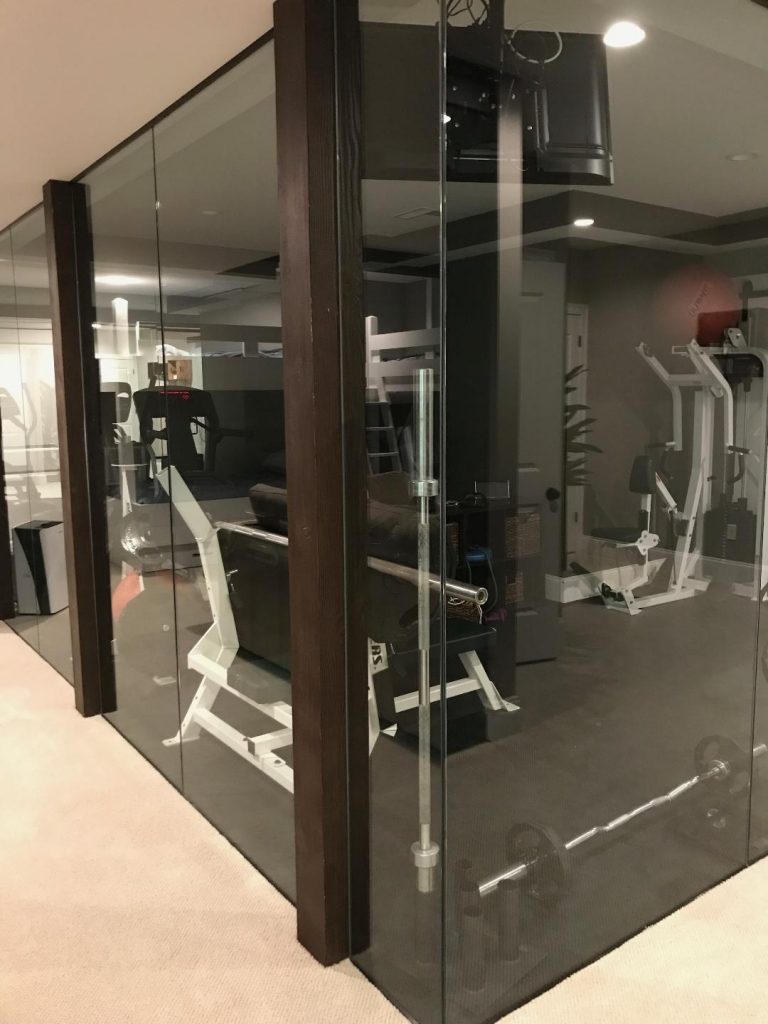 Our Custom Woodland Beams perfectly conceal these steel support columns around the gym. A glass-enclosed gym is one of the highlights of the space, and this is where our beams were used to cover the steel supports. To achieve this, the beams were trimmed to a narrower profile, which is easy enough to do with regular woodworking and carpentry tools. They were then secured using mounting blocks at the base and ceiling; and once installed fit flush with the glass for a beautifully stylish and contemporary look. Across the ceiling, beams spanned the slightly recessed space above the central room; which was the perfect application for them. Our beams are designed to resemble real wood structural beams, and its in a recessed ceiling space like this those real beams would have been exposed. That's what makes them look so appropriate in this installation.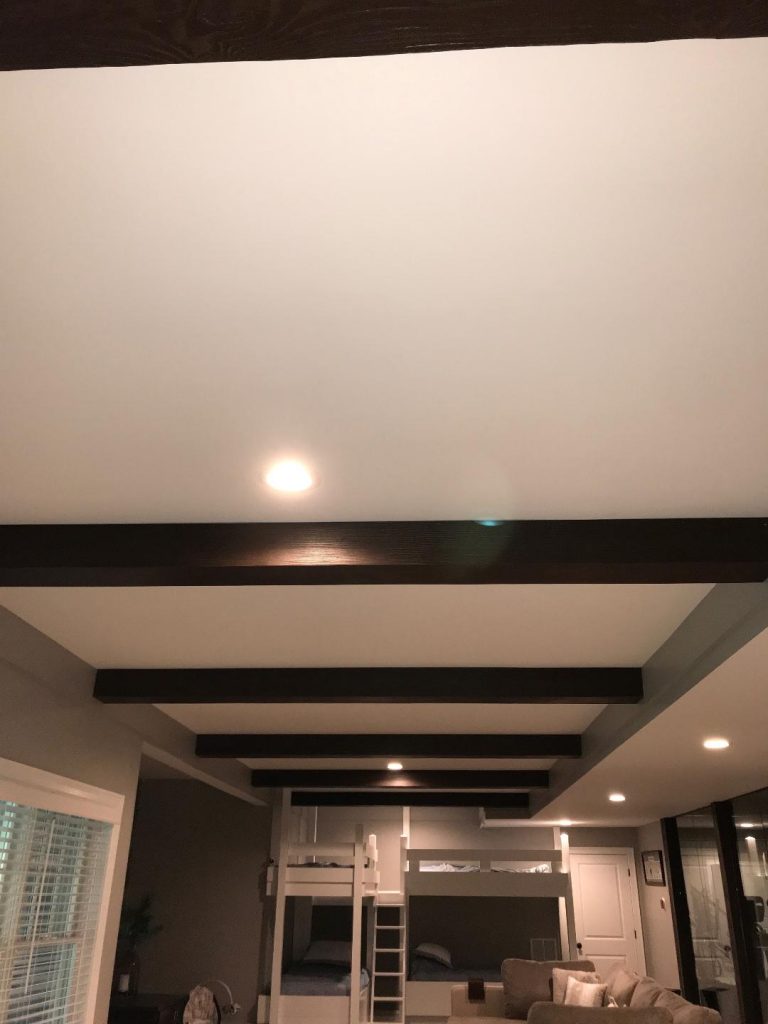 The beams were measured and cut to size, and then installed at equidistant spots using mounting blocks drilled into the ceiling studs. It was a very straightforward installation; but one that delivers a really smart and stylish look that fits perfectly with the rest of the room. Additional features - even ones as subtle as the wooden accents on the sofa and couch - help balance out the look of the darker faux wood, and the results speak for themselves. This is a classic, subtle and stylish installation that fits absolutely seamlessly into the aesthetic of the basement; and we're thrilled to be able to show it to you. It's just one more example of how our beams aren't just designed to make things look 'older' - and that they offer the sort of versatility that you simply couldn't get by using the 'real thing.'