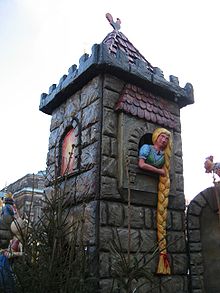 A Window For Rapunzel

You remember Rapunzel, right? A wicked witch shut her up in a tower with no stairs or door, and the only way up was to climb her long, braided, golden locks. "Rapunzel, Rapunzel, let down your hair!"
Hey, I'm not making this up.
The point is, what would the story of Rapunzel be if there weren't a fabulous stone window for her to let down her hair from? And the point also is, now you too can have fabulous stone windows that Rapunzel would be proud to call her own. The only witchery involved is using faux keystones, trim blocks, trim strips and ledgers.
Here's what the blocky pieces look like. There's the full keystone that goes in the center, the left and right keystones that fit against the center one, and square trim blocks. You buy each piece separately, so you can piece them together as you like. The closeup shows the nice depth and texture.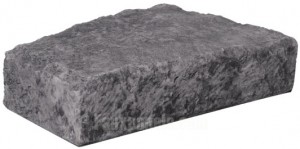 With these four simple building blocks plus trim and ledger pieces, you can create just about any look you want, from the simple to the fanciful. Here are eight examples (click to enlarge).

But, you may ask, what about that nice arched window Rapunzel is leaning out of in the photo? Not a problem.
So what are you waiting for? You don't need a stone tower or even a fair-haired maiden to make this project an enchanting success.