Low-Effort Kitchen Remodelling for Spring Cleaning
If you're in search of kitchen remodeling ideas as part of your spring cleaning this year, but you're not too keen on spending a lot of money, you can relax and know that there are quick and affordable ways to give this room a fresh new look. Below are six simple weekend projects that will give your kitchen renewed vitality and charm.
1. Spring clean. Spring time is a wonderful time to clean your home, and especially your kitchen. It's always a good idea to start with the windows. This will let the fresh new visual wonders of spring come into your kitchen as clearly as possible. So make sure to open your blinds and let the sunshine light up all the surfaces of the room.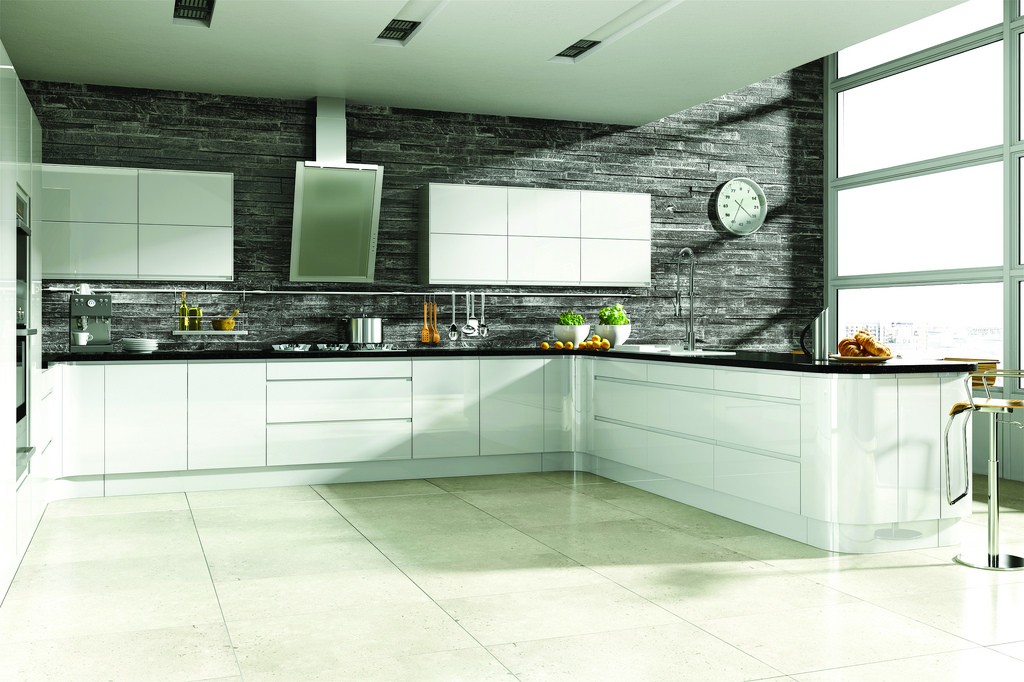 A clean kitchen is always a great first step for remodeling.
2. Plants It's always nice to bring some of your garden into the kitchen. This gives the room added color and a nice fragrance. Place herbs in a pot by the window and make sure they get enough sun and watered regularly. They'll be a pleasant new element to the kitchen. And when you need them for culinary purposes, they'll be right there within reach.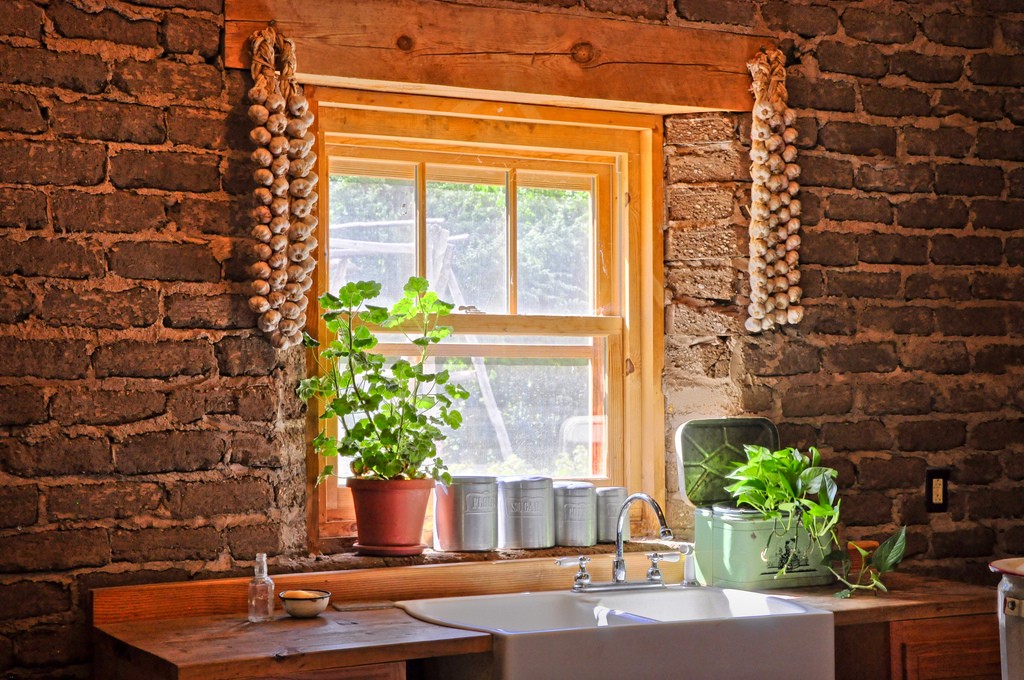 Garden herbs by the window make for refreshing kitchen remodeling ideas.
3. Display Pots and Pans It's good not to let empty wall space go unused. Put all your nicest pots, pans and kitchen tools on stainless steel systems on the wall, or suspended from the ceiling. The result will be a space-saving visual accent that adds character to your kitchen. A cost-effective option is using a short metal rod outfitted with steel S-hooks. This makes it easy to hang big spoons, ladles and similar utensils.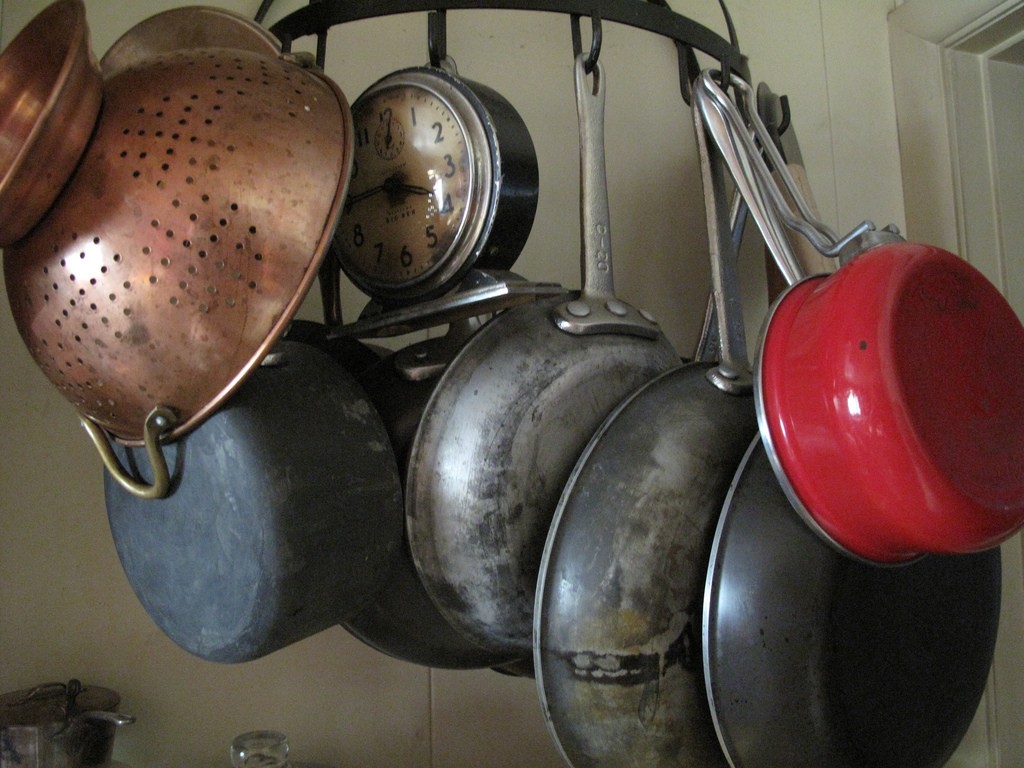 Hanging pots and pans over unused parts of the wall saves space and adds charm.
4. New Stools Are your kitchen stools getting old or becoming rickety? It's not hard to find inexpensive kitchen chairs to put at your kitchen island. Even if you don't have stools in your kitchen, it's nice to always have at least a couple. Two or three will help to provide comfort. To add uniqueness, try stools in the same style, but with different seat colors. The result will be a charming new space.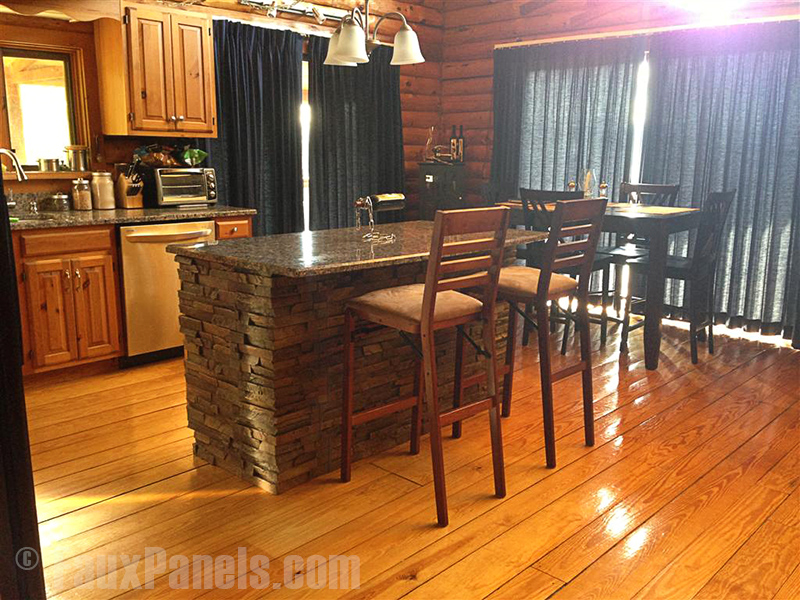 New chairs or stools are always a nice way to add appeal to your kitchen.
5. Updated Handles It's remarkable how much of a difference new knobs and handles can make to a kitchen. New brushed aluminum or stainless steel handles can be found for less than $10 each at most hardware stores. Like in the picture below, you can also use wood handles and knobs, for a more rustic look. Just make sure to stay with one style in the kitchen. This creates more continuity and flow.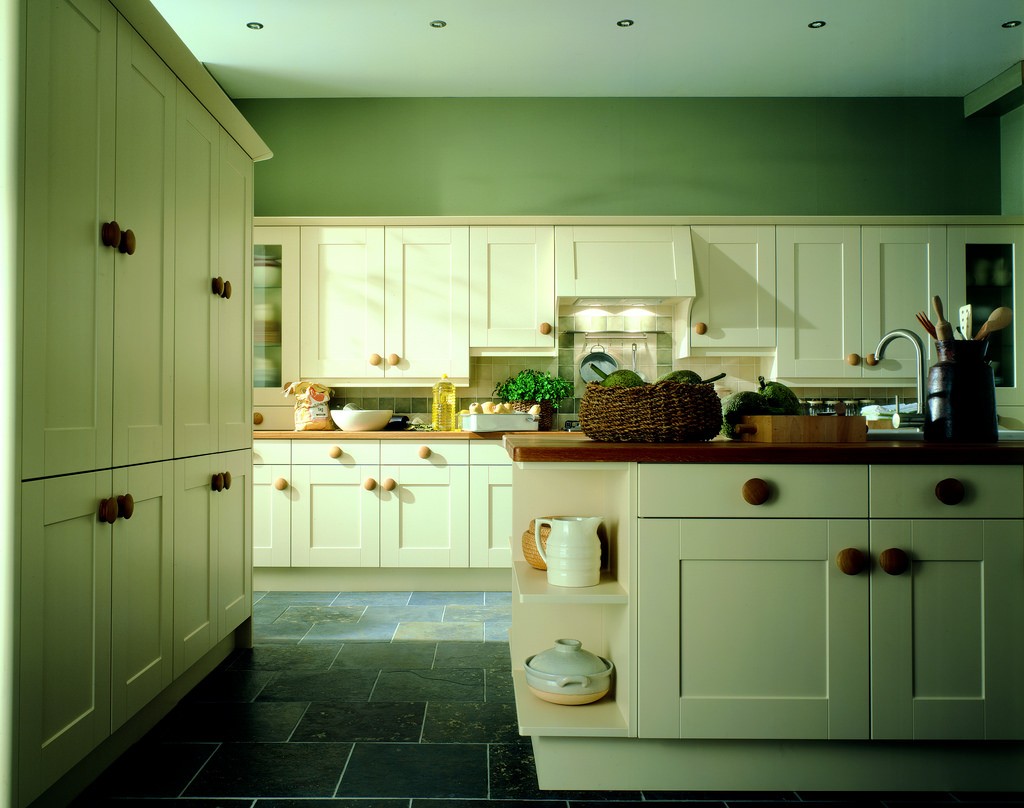 New handles for cabinets and drawers are easy kitchen remodeling ideas.
6. Kitchen Backsplashes Stone veneer wall panels make for colorful backsplash designs for your kitchen. They accentuate the whole space, and serve to bring a nice balance to the whole room. Made of durable, lightweight polyurethane, they are also extremely easy to install. They'll protect your wall from water, and are very easy to maintain. Pair a backsplash with some simple lighting for an attractive effect. Contrasting colors can also highlight cabinetry or unify a great room.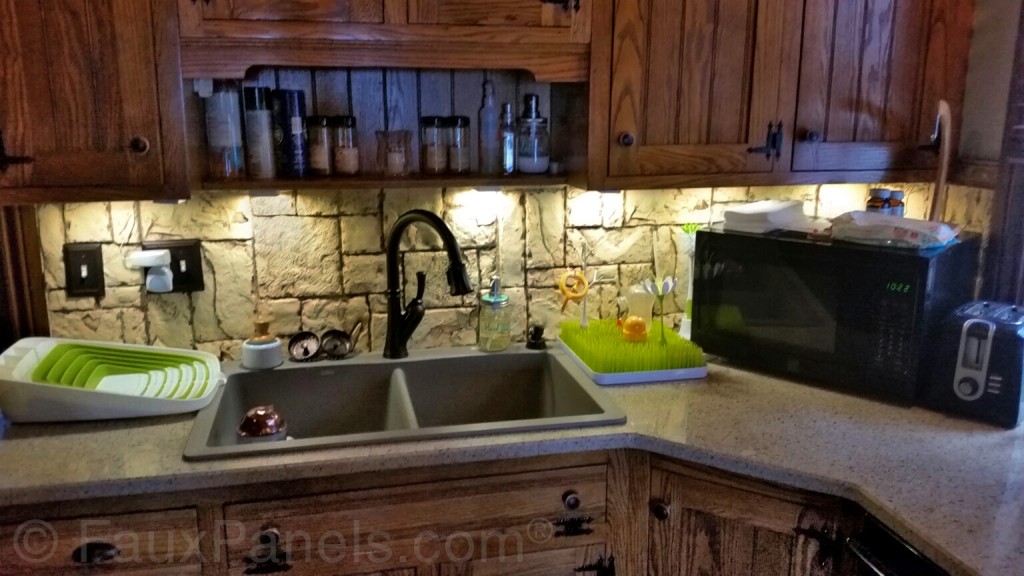 Stone veneer makes it easy to create a fresh new kitchen backsplash
Brick style panels also make excellent backsplashes and wall siding.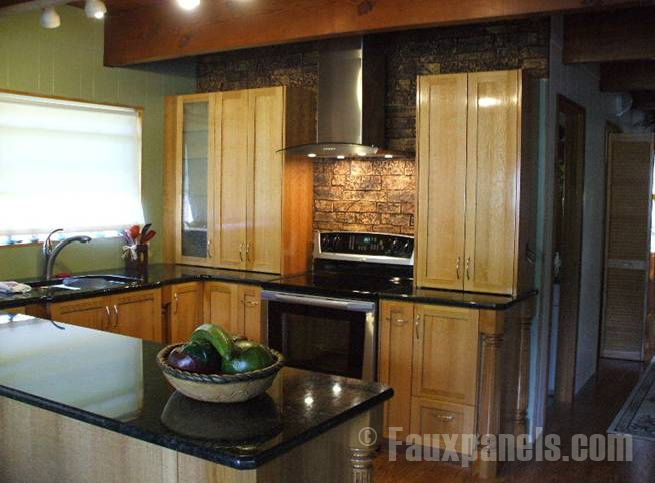 Bring your kitchen remodeling ideas to life with faux stone
Photo Credits: BettaLivingUK via Compfight cc Dave.Patrick via Compfight cc Gexydaf via Compfight cc larkandlarks via Compfight cc